Basics to plan your 'Remote work from home' space at your 3BHK home in India!
---
Before you think of ideas for permanent work from home spaces or buy an apartment, you need to mentally prepare yourself well in advance.
For many homebuyers, a remote work from home office space is permanent in nature. This means you need to be well planned in how you go about putting it together.
[Source- https://www.countryliving.com/]
1. Identifying the right space in your home
[Source- https://www.countryliving.com/]
A room for your own self without distractions or family or visitor disturbance is good
Your

remote work from home

space must give you the office-like freedom
You should be able to clearly carve-out office space within your home, have a start-time and finish-time to close shop when you are done
Establishing these boundaries help design as well as work more efficiently & effectively
Underused spaces in any room can be used provided it turns out to be comfortable and give you the ideal environment to work
2. Ensure the work from home space serves the purpose and your needs
[Source- https://www.trimitrachana.com/ ]
Spaces that are practical and high on functionality
Meet your storage requirements
Have ample drawers or a tall shelving unit
Vertical spaces (walls) to be used to retain spaciousness
Chalkboards and desk organisers when required
3. Create sections and partitions in rooms if space is a problem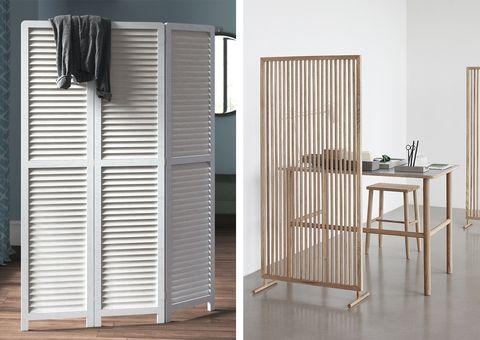 [Source- https://www.countryliving.com/]
With smaller apartments, use partitions if rooms are not available
Use a section of a larger room and convert it into your office space
Curtains, screens, or room divider help separate spaces
4. Keep a minimalistic workspace that is inviting, refreshing & motivating
[Source- https://www.cortlanddesign.com/]
Less clutter is good, and doesn't look messy
Use items like postcards, a mood board, or prints/photos that bring life to your home office space
This helps increase productivity and keep your mind clutter free
5. Remain open to using your balcony or outdoor spaces to remote work-from-home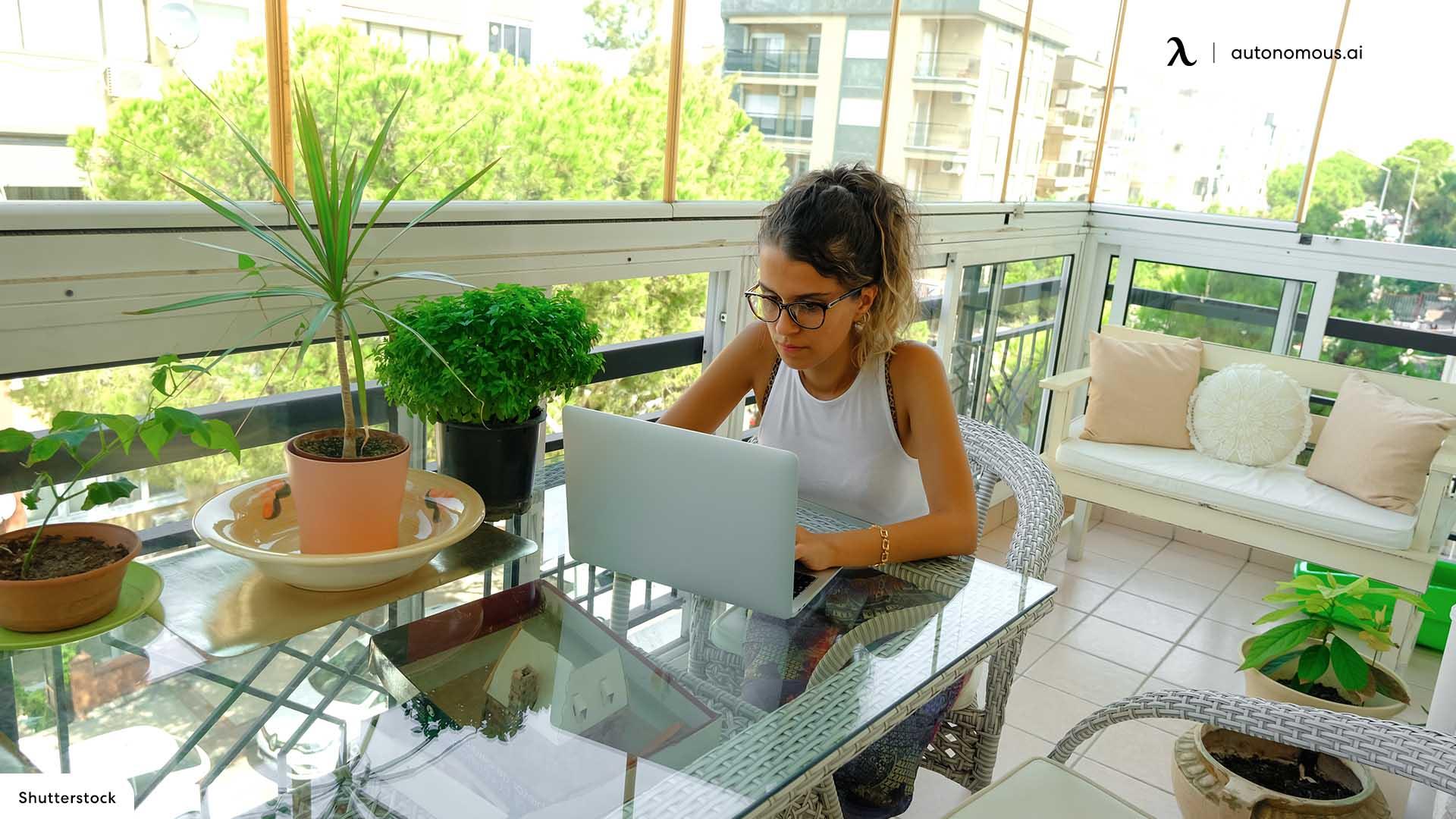 [Source- shutterstock]
Balcony or garden shed or a room with clear access to outdoors is good
Rooms with long french doors and woindows that give you expansive views of the skyline outside are good for mental well-being
Outdoor office spaces also help reduce distractions
They help separate home-life from work-life
Plus, you are closer to nature which is healthy for your mind and soul
6. Opt to be surrounded by greenery, plants and trees
[Source- Shutterstock]
[Source- https://www.thejoyofplants.co.uk/ ]
Having your work station be surrounded by greenery like plants makes you happier and healthier
Proximity to nature, uninterrupted views outside the window or door are very relaxing and rejuvenating
Simply by looking at trees, sky or water can reduce stress or exhaustion
An indoor herb garden or bonsai tree on your work station desk is a beautiful thing
Wall art depicting nature is equally great
7. Have soothing colours to keep you relaxed and inspired
[Source- https://www.countryliving.com-office/]
Colours like blue promotes help clarify thoughts and help increase concentration and calmness
Colours like yellow and orange help you gain creativity and energy
Over use of bright colours must be avoided so that they keep nervousness away from you
Light and airy spaces help you feel lighter and boost your productivity
8. Remain open to standing desk for work occasionally
[Source- https://www.countryliving.com/]
A standing desk helps energize and enhance your focus too
Helps prevent you from bad posture or slouching that result in back pain
The design of your desk could allow you to work both sitting and standing at regular intervals without having to move anything
9. Ensure there is adequate natural light and lighting
[Source- shutterstock]
A well-lit room makes you feel awakened, ready and alive
Lighting- both natural and electrical- helps boost creativity
Natural daylight can be enhanced with the use of mirrors
A window-facing work space helps you look away from the laptop every now and then
10. Use kitchen table as home office space
[Source- https://www.ikea.com/]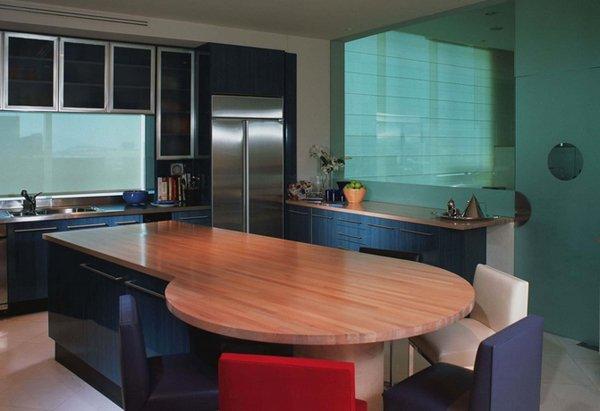 [Source- https://homedesignlover.com/ ]
Kitchen table can be used as an office space
Open kitchen gives you more space, larger walkways, and better ventilation
Plus, storage is no issue, as you can use cabinets or drawers of your kitchen-table to double-up for your office-related things
With eatable and refrigerator close by, you remain energized and active working in and around a kitchen-cum-living room
These are some of the ways you can find happiness as you work or study from home!
"Happiness already exists in your life. All you need to do is tune into it. And you can start doing that right now."

Anthon St. Maarten
---
To know more about "Work from home' requirements of home buyers boost demand for spacious 3 BHK apartments in Hyderabad". Click here!