Tips & ideas to manage apartment rooms efficiently: get more out of your apartment, Part-I
---
A 3 BHK apartment in India usually ranges anything between 1400 sft to 2500 sft. Space is something that is not just about what you buy. As a home buyer, how you live and use that space matters!
[Source- http://www.home-designing.com/]
A beautiful sense of spaciousness in your home- small or big, makes it feel welcoming and relaxing!
Let us explore how we can maximize space in your apartment rooms.
Life becomes easy when you can do store more, and cross-utilize spaces to be more functional.
ideas to manage Apartment rooms efficiently
1. Having more space at your entrance to enter or exit conveniently
Your entrance needs to be highly functional, and easy to move around
Keep it clear of any obstacles
At best, place a bench (sitting) to wear/remove shoes, or to place backpacks when rushing in or out of home (school/work)
If space is short, forego the bench and place wall-mounted hooks, open shelves, and even a large mirror to get the space looking bigger
Lesser the clutter, the better
2. Vertical and cabinet storage in kitchen
[Source- https://www.planndesign.com/ ]
A kitchen must functional, welcoming, and enjoyable to cook meals
Having an open kitchen that reduces extra walls is good
An easy to walk and work kitchen with a kitchen island works best in saving space, and looks much more spacious
An

open kitchen

makes the living room also look huge
Maximize space with vertical storage shelves and cabinets in your kitchen and pantry/laundry
Use drawer organizers to organize storage containers
Utensils, pots and pans can be stored in space below your counter or kitchen-top, and fees-up spaces
3. Open shelves and baskets in washroom
[Source- https://renoguide.com.au/ ]
[Source- https://www.amazon.com.au/]
Storage matters in a kitchen besides being moisture free, else the dampness hampers health and is bad for storage
Shared bathrooms should have open shelves or baskets beneath the sink
Electrical beauty appliances should have place to be stored in washroom, when they are not in use
Space saving mini-cabinet or shelves could holds makeup, toiletries, combs & brushes, jewellery etc.
4. Space saving and less furniture in living room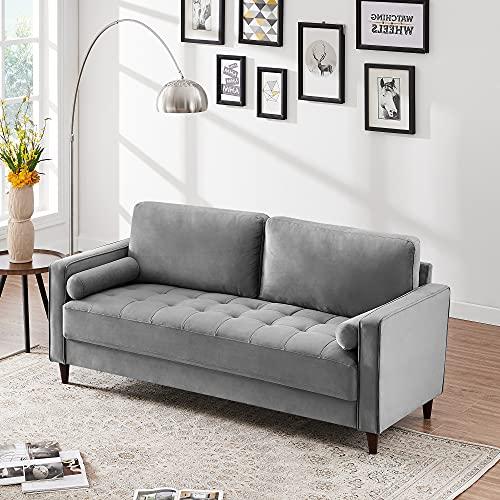 [Source- https://www.ubuy.co.in/]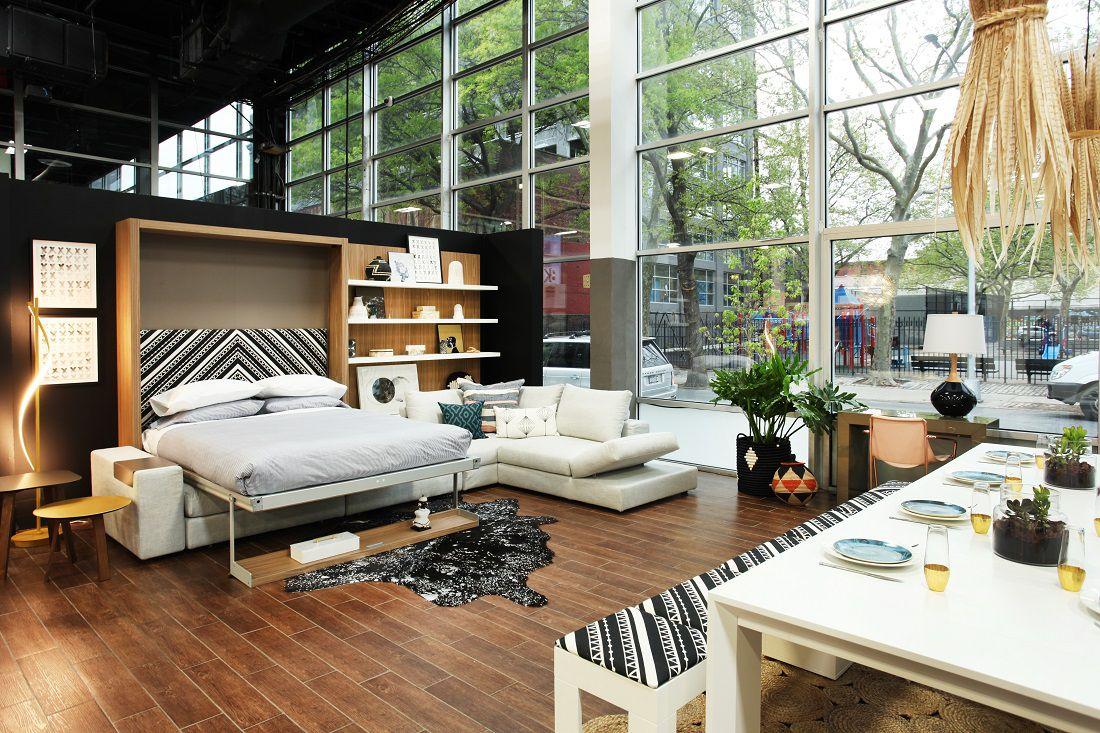 [Source- https://www.thespruce.com/]
Living room tends to get occupied the most by all family members
Friends could visit, family members could be watching television or simply lazing sitting on a sofa in the most spacious room of the house
The living room is quick to get cluttered too
You can maximize spaces by having multifunctional furniture like ottomans (to store things like video game accessories), or having smaller coffee tables (with drawers and open shelves)
You could create lots of

space saving spots

in hidden spaces in your furniture even when the room is packed with people
5. Clutter-free children's room used for multiple purpose
[Source- http://www.home-designing.com/ ]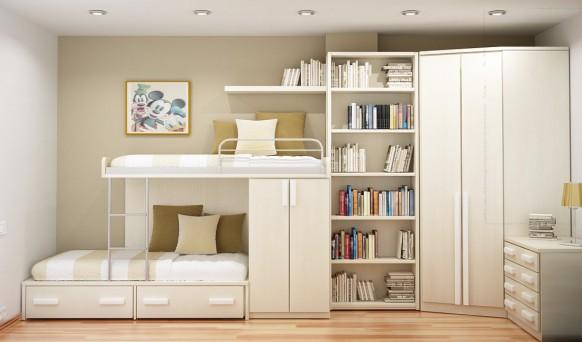 [Source- https://www.wetwillieblog.com/ ]
Children grow from being new-born to adults in the house
When the child is a new-born, the room reflects how the parents want to it see. Slowly, the control shifts to the child with all the things that are needed by the growing adult
Whether your child is a new-born or a teenager, you need to make sure their room is fully functional
Children should be able to effectively use the room for studying, playing, or just relaxing
You could maximize space in your apartment rooms by hanging artwork, putting bulletin boards, or different kind of art work that does not further clutter your rooms
Furniture could be portable or as per needs to use the spaces for different purposes during different stages-of-life and different-times-of-the-day
"Happiness already exists in your life. All you need to do is tune into it. And you can start doing that right now."

Anthon St. Maarten –
---
To know more about "Tips To Make Your 'Living Room' Feel Much Bigger Than It Actually Is!". Click here !