5 Reasons that make Sainikpuri area worth living: a perspective for 2/3 BHK home buyers in Hyderabad
Sainikpuri area is fast emerging as one of the most happening localities in the North Eastern part of Hyderabad. This is why it is gradually gaining lot of importance as a preferred destination home buyers to call it home!
In this article let us take a glimpse of what makes Sainikpuri locality attractive! There area host of 3 BHK apartments in low-rise standalone plots with all the relevant amenities like lifts, power back-up, parking and more. The builders are offering luxurious build specifications for discerning home buyers for Rs 55 lac and upwards.
Let's explore….
1. Well planned colonies with a distinctive green cover around Sainikpuri area
There are over 12 dozen colonies in and around Sainikpuri
With comfortable and wide roads, the GHMC has also done well to keep the area clean and green
The beautiful green cover is inviting. Any visitor to Sainikpuri area feels the difference the moment they step into Sainikpuri locality. The tranquil and serene feel is simply in the air!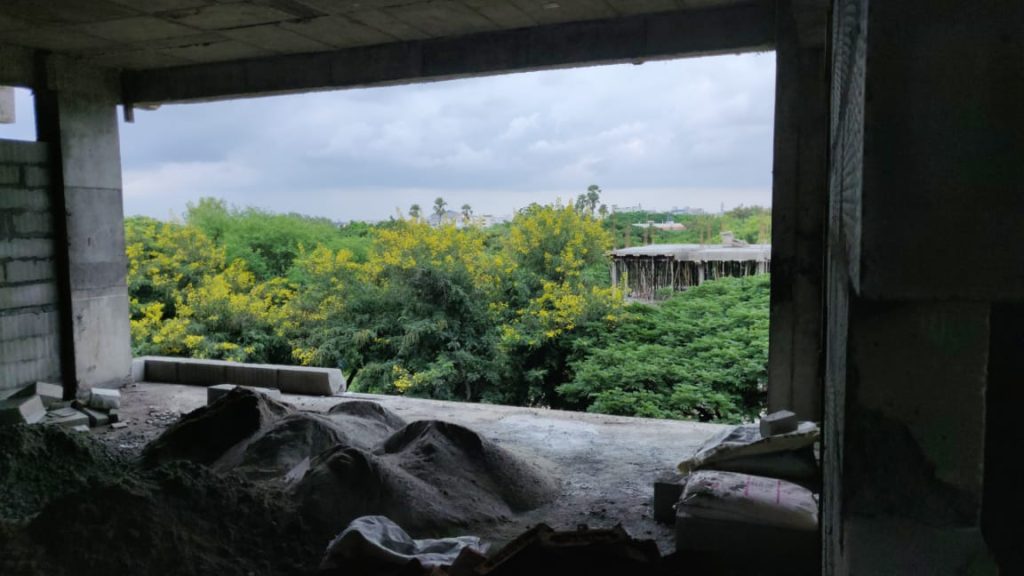 During monsoons, the colonies become even more beautiful with the trees glazed in the rains
The locality looks stunning, fresh, well-oxygenated and inviting in every sense
2. Excellent social infrastructure that makes Sainikpuri Area truly enviable
You find all that you need in Sainikpuri locality, be it educational institutions, shopping hubs, medical and healthcare facilities (including multispecialty hospitals), eateries and restaurants from all the known and famous brands
Whether you are looking at competing hospitals, electronic shops, sweet shops, saree malls, multiplexes, stand-alone exclusive showrooms it's all there, thanks to an amazing social infrastructure
GHMC has played a major role in the upkeep of civic amenities
Social infrastructure is only getting better with areas around Sainikpuri Main road, the Vayupuri road and the Hi-Tension road still under development
Every month, you see new shops and upgraded version of shops coming up, be it supermarkets like Ratnadeep or Food-shops like Pure O Natural, Polimeras, Urban Kissan, or other players
Air-conditioned shops, exclusive branded stores, coffee shops, restaurants etc., you get everything that you can ask for! Places like Coffee cup, Groove 9, F3 Café are few names that are attracting people from all corners of Hyderabad city, including Jubilee Hills
Overall, Sainikpuri, Vayupuri, Defence colony and Yapral locality is now a mini-market in itself. A self-sustaining, self-sufficient hub that's a natural choice for those who want a quiet yet a vibrant lifestyle
3. Upscale living amidst well-educated, good gentry in and around Sainikpuri
The Armed forces colonies, NFC and ECIL made this place a preferred destination for those working in these installations in the yesteryears. Sainikpuri locality owes its charm to the heritage to the solid foundations laid by the well-educated working-class of Government officials who valued education, and chose to call this place their home
A S Rao Nagar, Sainikpuri and Vayupuri were some of the first colonies to get populated. These obviously had retired Armed Forces and Government personnel who come with a good educational background
The trend continued to attract like-minded gentry from all corners of the country, and with a very cosmopolitan crown, Sainikpuri area has come-up very well. In fact, it is considered a matter of honour to be living in a locale like Sainikpuri that's forward-looking and inherently progressive in outlook
Having a home in Sainikpuri and Yapral locality is viewed as an upward move that adds to your life style quotient
Clearly, the gentry in and around this area is reasonably well educated, urban, and comes from good professional and family background
When home buyers speak about buying a home in Sainikpuri-Yapral belt, it is said with a sense of pride and achievement!
4. Adjoining Army area that will always remain clean, green and low-density
In a post-COVID era, living in areas like Sainikpuri is a blessing. Sainikpuri is less crowded compared to other parts of the city, where the roads, and plot sizes are much smaller. Sainikpuri area gives you a sense of spaciousness the moment you step into this locality
With Army installations like the EME Centre, and the College of Defense Management right adjacent, a huge chuck of land, running in many square kilometers will always remain green and low density in terms of population growth
The Army area, and the THICK green cover makes it the LUNG of the area, with Sainikpuri located right this evergreen Army land. No wonder, this locality will remain pollution-free, green and clean for a long time to come
It's a bliss to own a home in Sainikpuri with fresh air for your loved ones for generations to come
This why when visitors land up in Sainikpuri locality, they find it stunning, refreshing, and inviting
The well-oxygenated environs of Sainikpuri makes you feel alive, energized, happy and safe!
Being next to the Army area, it is a pleasure taking a walk or driving in Sainikpuri area. People from far off places visit Sainikpuri locality, and are simply overawed by the positive vibes of Sainikpuri & Yapral
Imagine, how it feels to those owning a home in Sainikpuri. Coming home and living in the serene locality of Sainikpuri
[Source:College of Defense Management]
5. Well-connected locality, well-established civic amenities, and a preferred destination
Sainikpuri and adjoining areas are well-connected to the rest of the city through multiple points like the ORR, the road from EME Centre, the approach route from ECIL, from Keesara, from Trimulgherry, from Alwal and many more entry points
The Western I.T. hub of Madhapur is a 60-80 minute drive depending on the traffic
Regardless of the traffic and distance, Sainikpuri area is still preferred by hundreds and thousands of folks who work in other parts of Hyderabad, and do NOT want to move away from Sainikpuri
The sense of respite and peace Sainikpuri offers is simply magnetic, and keeps them glued to the locale
The multiple local markets on Sainikpuri Main Road, A.S.Rao market, E.C.I.L, Yapral main markets, Hi-tension road make for a comfortable living
The Sainikpuri-Yapral belt is surrounded easily by over 1200+ shops and institutions to cater to every civic need that residents of a locality to cater to almost everything under the sun a home buyer in Hyderabad could ask for
The locality of Sainikpuri and Yapral is complete in every way! There is virtually nothing under the sun that's not available within a distance of 4 to 5 kilometers in this area, which is a huge incentive for a new home buyer in Hyderabad looking for a 2/3 BHK apartment.
'Find a beautiful place inside the nature and refresh yourself over there; how well you repose will mostly determine how far you can go in this universe!'

Mehmet Murat Ildan
~~~~~~~~~~~~~~~~~~~~~~~~~~~~~~~~~~~~~~~~~~~~~~~~~~~~~~~~~~~~~~~~~~~~
To know more about "What makes standalone buildings particularly popular in areas like Sainikpuri & Yapral ".Click here