A typical middle class home buyer: the tussle between 'price sensitivity' and 'quality consciousness' !
---
Anyone involved in a purchase decision of high monetary value usually goes through a structured step-wise 'buying process' or approach starting from 'needs/requirements' (understanding one's own priorities), 'active evaluation' of shortlisted properties that enter our 'initial consideration' arena, 'active evaluation' by gathering information, and, finally, the 'moment of purchase' when a decision is made. Thereafter the home buyer goes through the 'post purchase experience'
Let us see what sometimes happens to new home buyer from a middle class background, with a budget of INR 40-65 lacs, specifically in or around Secunderabad/Hyderabad. When we apply the above mentioned 'buying process' construct to purchase of a property (apartment or house), the criteria applied by the new home buyers sometimes gets derailed by an excessive stress on 'lower price'.
This happens because, the new home buyer is sometimes not able to distinguish between a competitive price vis-a-vis a lowered price resulting from excessive compromise in the grade, quality, and specifications of an apartment. The needs of the buyer's budget takes precedence over the basic needs a buyer should be looking at.
The factor of gaining complete understanding and knowledge of the 'post-purchase experience' much before buying an apartment is very often ignored or taken casually by home buyers. Most of the time, it is due to ignorance about the, and worse-still lack of inclination to learn about the 'specifications or quality related elements' that make for a superior 'post-purchase living experience' over the next few decades.
In this article we shall dwell upon why, in a high value product like buying an apartment, gaining knowledge of the 'post purchase experience' much before buying an apartment is very often ignored or taken casually by home buyers.
Understanding 'evaluation criteria' while buying a home for a home buyer
Evaluation criteria or purchasing criteria are those which a new home buyers considers most valuable. These attributes are usually specific to the individual, one's family, and one's purchase advisors/influencers.
Given below is a classification of 3 KEY EVALUATION (DECISION) CRITERIA which a middle class home buyer considers while making a Purchase decision (be it a home or any other product)-
ONE, things discussed, valued, thought about and discussed: let's call it 'OPEN'
TWO, things not discussed or thought about as much: let's call it 'HIDDEN'
THREE, things that the buyer neither knows about, nor is interested or inclined to learn or consider: let's call it 'BLIND'
For convenience of understanding, the 3 evaluation/purchase elements viz. Open, Hidden, Blind are further elaborated below. Given below is only an INDICATIVE explanation for understanding of the 'concept', and varies depending upon individual choices/priorities.
Open (Active): top of the mind things based on which decision is taken…e.g.
Hidden (Passive): important, considered but usually not discussed in detail while purchasing…e.g.
Size of flat, rooms, spaces
Common areas utilization/specifications, stairs
External façade
Blind (Non-existent / Oblivious): extremely important, but not at all in the buyer's mind to learn or consider…e.g.
Grade and Quality of specifications/materials used in the entire construction process-
i) Invisible elements– These are things a home buyer does not get to see/witness…viz. soil-testing, foundation, civil-engineering rigour, termite-treatment, pre & post construction quality of inputs/execution, commitment to quality at every step of construction/execution
ii) Visible elements– These are things visible to a home buyer…viz. fittings/fixtures in bathrooms, electrical fittings/MCBs/Switches, lifts, internal/external doors, UPVC windows, tiles, external/internal paint
Importance of 'visible' and 'invisible' elements: In a home buying scenario, both the 'visible' and 'invisible' elements work together to give you a user and living experience over a period of time (decades). Hence, these elements determine the durability, aesthetics, functionality, and the overall performance of the entire package called an apartment or a home.
Home buyer being 'oblivious' or 'BLIND' to 'seeking a superior post purchase experience' leads to a poor living experience
Focus on a thorough post purchase experience is sometimes lacking with the middle class buyer. This stems from the fact that there is no base expectation of what kind of an overall experience one should be looking at.
Just like an automobile, a home comprises of various elements put together, and sold as a residential unit. The components are varying in the kind of 'grade' and 'quality' they bring to the table, and the utility/features/benefits these bring on the table.
'GRADE' vs. 'QUALITY'- a critical difference less understood and ignored by most home buyers
Most buyers, be it a home buyer or others, do not know about the difference between 'grade' and 'quality'. Infact, most of the buyers use both the terms interchangeably. Although, we know and feel what these two mean subconsciously, it is usually not clear consciously.
Let's understand them for better clarity-
Grade– Grade has to do with the technical qualities assigned to a product of similar functional utility. A grade can range from low to high. Example: This is why a manual pedal bicycle could cost anything between INR 4000 to INR 10 lacs or more. The low grade bicycle weighs about 19 Kgs, and a high grade bicycle which uses light and super-strong materials used in the aircrafts weight not more than 5 Kgs. Hence, a 5 Kg bicycle provides much better functionality as compared to the one made with steel alloys. Obviously, the 5 Kg bicycle is far more expensive because of using high grade & expensive materials with superb technical qualities.
Quality– Quality is the extent to which a certain product or service meets the customers' requirements/use
Difference between 'Grade' and 'Quality' explained with EXAMPLE of a INR 5 lac vs. INR 15 lac car (automobile)– A small car worth INR 5 lacs will use lower grade components and much inferior technical qualities compared to a INR 15 lac car. Although both the cars are serving the same functional use which is carrying 4 people for transportation, the more expensive car will use high-grade components with higher specifications and superior technical characteristics.
GRADE– Hence, the INR 15 lac car belongs to higher grade compared to the less expensive car, and offers higher durability along with better performance on all the aspects
QUALITY– However, both the cars can be 100% on quality. Both can deliver 100% on what they promise to deliver
Similarly, for a home, what a buyer sometimes thinks is QUALITY, is actually GRADE. The cheaper the construction materials or inputs gets, the lower is the grade of the materials used in construction or as a fitting/accessory that make up a home
BRANDED MATERIALS of reputed-make actually belong to a HIGHER GRADE of materials, and cost more since they offer a far SUPERIOR UTILITY owing to far superior/dependable technical characteristics
Hence, High Grade is NOT necessarily high quality. Example: a small car economy car is low grade compared to an expensive luxury car which is HIGHER GRADE; the luxury car costs more and performs better since its higher grade!
The home buyer also needs to demand HIGHER GRADE or superior specifications at every step and material of the construction process
A good understanding of 'grade' and 'quality' helps protect and secure the 'Post purchase experience', for decades to come.
To summarize, focus on 'post purchase utility and experience' must become an 'active evaluation criteria' by the home buyer while comparing specifications and overall construction rigour vis-à-vis pricing.
Price is important, however, making it the sole criteria results in a lop-sided view. This yardstick further deprives the home buyer of a decent, sturdy home made with reliable, robust materials to provide you with a long-lasting value and a superior living experience.
Striking a balance between budget, quality and grade
We understand that a typical middle class home buyer is price sensitive…owing to limited resources, and cannot afford to be overtly grade and quality conscious due to competing demands and comprises. Hence, let us take a scenario where the middle class buyer wants to strike a balanced approach between being Quality/Grade consciousness and price sensitivity.
Let us address a simple question: What kind of budget range are we looking at if we want to strike a balance between quality/grade and the limited budget constraints?
If we look at the Hyderabad market broadly, there are various pockets in the city which are more in demand compared to others. Locality determines the price!
Hyderabad is a very diverse property market with diverse customer segments, diverse tastes, and preferences. One element which plays a major role in demand is location preference.
For example, we have residential pockets in and around major job hubs like Hi-Tech City, Gachibowli and adjoining areas within 10 KM radius that are growing and will continue to grow. This is because they offer employment, and a big chuck of Hyderabad talent works there. So naturally, they want to stay there to avoid hectic, tiresome travel/commute
Plus, we have the rest of Hyderabad and Secunderabad…where there are many preferred places of habitation that have prospered regardless of the job-hub advantage
Areas that do well and attract demand are and higher on prices compared to those farther away from them e.g. 'Madhapur/Gachibowli/Nallagandla/Kondapur' versus 'ECIL/Tarnaka/Alwal/Yapral'. The localities with higher rates are located around job-hubs, education-hubs, entertainment-hubs and shopping-hubs, or any combination of these. Buyers select areas depending on their priorities, tastes and budget
Talking STRICTLY ABOUT BUDGET: We have different segment of customers looking at different budgets ranging from INR 20-30 lacs range and there are those which run into crores of rupees
So far as the MIDDLE CLASS or MASS MARKET buyer is concerned, the market is very big, and is well differentiated i.e. lots of options, low to high 'grade, quality & price' combinations
Let us put the typical middle class buyer looking at a 2 bhk apartment for approximately 45 lacs, and a 3 bhk for about 55 lacs…plus or minus 5 to 10 lacs
The key is this "PLUS" or "MINUS"5 or 10 lacs….the game is simple:

… a PLUS 5 lacs would normally mean better grade & quality in the same area…A buyer must evaluate and compare what EXTRA one is getting by spending that 5 or 10 lacs EXTRA
….a MINUS 5 or 8 lacs means lower grade & quality….you are making a choice to go with average or below average…sub-par product. You are bound to LOSE something when you are paying 5 or 10 lacs LESSER
It's obvious, the BUILDER WILL NOT SHED MONEY OUT OF HIS POCKET
The builder is forced to cut corners on grade and quality specifications…by offering you low quality, low cost, low dependability, low durability product….finally resulting in a SUM OF ALL THESE LOWS

The best way to look through all these is to conduct a thorough and good comparison of all the grade & quality related specifications, and the construction process. This should lead you to identify the differences in GRADE & QUALITY of offering by builders in your selected area
Dealing with the 'Dilemma of affordability' in the home buyer's mind
It is understood that by going low on grade & quality, we are get something low quality, but the buyer might argue:
"…at an affordable price I am still getting something…and the basic structure still is intact…how does it matter if the quality of fixtures is not very high? The utility is still 100%…right? How do we respond to such arguments? After all, AFFORDABILITY is an important factor?"
One needs to look within for an answer to this question.
For a middle class home buyer, AFFORDABILITY is important…but can it be more important than life of the building, quality of life you lead and importance of human life itself?
The dilemma of low price and being able to seek good grade and quality can be resolved by understanding and appreciating the following facts and factors:
the implications of poor rigour is far reaching…and NOT just skin-deep
Example 1: There is something called SOIL TESTING which is to be done by the builder before construction to understand the plot on which an apartment will be erected. The Soil testing report is submitted to GHMC as a pre-requisite to obtaining 'Building Permit'…but it's NOT just a 'to-do' item….or a checklist-item ONLY to be TICKED!

By SOIL TESTING…a builder is supposed to find out how good or bad the SOIL is…can it take the load of the building?
…and based on the SOIL type, important construction decisions are taken…more specifically FOUNDATION related decisions are taken
Even what materials are taken based on the SPOIL TESTING report…Imagine a scenario, where the SOIL TEST report shows that the SOIL is highly corrosive…which requires use of high-grade TMT bars like FE 500 D… these TMT bars are corrosion resistant
…and if the builder does NOT use these…or there is compromise…….it can even lead to weakening of the building…and even building FALLING apart in a worst case scenario…

Example 2: Let's take TERMITES. If the place/plot of land is termite infested, and requires a thorough treatment, and treatment is NOT done as per the rigour then the buyer will have sleepless nights in the future when surrounded by these white ants

If the BUILDER is only interested in savings, and does NOT invest adequately for termite treatment…it can wreak havoc on the residents in due course of time

Example 3: Like this, you have BRICKS, Cheap Cement, Cheap electrical equipment, compromise in grade & quality for whatever is HIDDEN…and NOT visible to eyes
ALL these BUNDLE of COMPROMISES to meet LOW PRICE TARGET are PASSED ON TO THE CUSTOMER. The BUYER END UP BUYING PAIN and AGONY in the years to come…some of these pains are unpredictable, and can be LIFE THREATENING!
Will the builder compromise on one's profit margins?
No! The only thing that is NOT compromised upon is the builder's margin. The low price, low grade/quality builder makes a conscious choice to cut corners because a buyer doesn't care about anything but price! Consequently, builder is more than willing to pass on a sub-par apartment made with poor quality/grade materials, and unimpressive specifications.
The finishing of such a sub-par apartment may look good initially, but it all weans away over a few years, and the building starts getting a run-down feel die to this 'bundle of cost-cutting compromises'.
At times, in a sub-par low grade/quality home, the FINISHING is the only thing done perfectly well to cover-up for all the other cost-cutting compromises, and all other things are low grade and quality.
In such a scenario…will the building serve the BASIC Purpose? The answer is "NO"!
In such a scenario….can a home buyer say after a few years…that buying the flat at low price was indeed a very GOOD deal? The answer is "NO"!
It is NOT suggested that you must buy an expensive apartments! It's just that you must understand what goes into the making of a building…understand their implications. You must ask the right questions to YOURSELF, and subsequently the builder before you book your apartment. Be driven by conscious, enlightened thought-process, and do NOT fall prey to being convinced BLINDLY over a low grade/quality home being just fine! The builders' sales teams are supposed to speak in favour of the materials used. The question is: are you adequately prepared to understand what goes into the making of a building? To what extent, and which specifications are you willing to compromise on?
Is paying a little more for better grade & quality worth it?
It's a fact that if the rate charged is decent, albeit more than a sub-par lower grade & quality priced apartment, it surely is worth consciously choosing a higher priced apartment.
A 'low priced' and 'low grade & quality apartment' apartment means the builder has passed on the cost-benefits to you by cutting down on the durability of most of the materials used in making of home.
What we need to appreciate and understand is that if we get MORE Benefits FOR THE SAME Amount…then we must chose that option!
More important is to know that to choose RIGHT, we must know WHAT COMPRISES 'MORE BENEFITS' in terms of pre-construction rigour, construction materials & processes, the management team behind execution, extent to which high-end branded materials are being used like branded cement, Branded TMT bars, use of AAC blocks of reputed companies and fittings/accessories of branded companies, lifts and diesel-generators of reputed brands…and so on.
Simply put, there needs to be a SENSIBLE TRADE-OFF between 'affordability' and 'superior grade/quality' specifications.
A sensible home buyer must be prudent in investing in superior GRADE & QUALITY specs, even if it is a tad more expensive!
What to do if the budgets and finances are tight?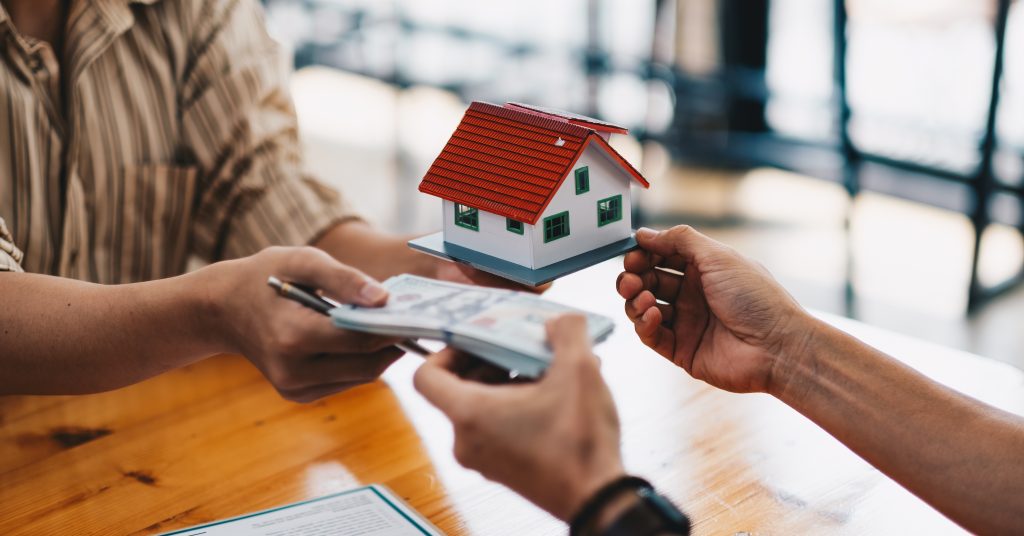 If budget just does NOT permit, you may seriously consider choosing a smaller size of the apartment…or go for a relatively affordable location…but NOT compromise on GRADE & QUALITY specifications.
Whether we like it or NOT….a higher price is usually an indicator of better quality …in most cases…and QUALITY always come at a price!
Conclusion
In this buyer journey for a new home buyer, we need to understand the difference between GRADE & QUALITY. Understand that 'price' cannot be the only or most important evaluation criteria while buying your dream home. Being misled and driven by a lowest price criteria alone to buy our home is a blunder!
You will live in your home for decades to come, and that needs to be meticulously chosen. Safety of your loved ones, and a good living experience are critical factors. A 'good deal' on pricing does not mean what you are getting is decent & acceptable on 'grade and quality' measures. 'Cheap and best' is a myth! The builder would normally not compromise on his own margins, and any 'attractive deal on price' is passed on to you by cutting corners and giving you a sub-par home.
Choose to study and understand things in the BLIND section of our scheme of evaluation criteria like 'grade and quality' specifications, and the 'visible' and 'invisible' elements that go into the making of an apartment! We need to bring these elements out of the BLIND (or oft-ignored) part, and get them into the WELL-INFORMED part of our 'evaluation and research process'!
A new home buyer must bear in mind that a positive 'Post purchase experience' is a must, and this cannot be realized unless we focus on elements like grade and quality of our dream home.
For that, 'what goes in the making of our proposed apartment' is something we must invest time to understand. We must build our knowledge levels to be able to make sensible, prudent, and a well-researched decision.
Simply put, TWO things that help clear the mist around our decision process are:
1. Gathering AWARENESS and KNOWLEDGE of home related specifications/factors
2. Developing the ABILITY TO 'PRIORITIZE' by 'USE the knowledge' to have more important evaluation criteria like safety, functionality, durability and long lasting 'peace-of-mind'
What we purchase need not be either too cheap or too expensive. We need to strive for a sensible mid-path!
With the 'right knowledge' and 'consciously researched' decision-making, we can optimize what we get out of our money, and strike the right balance in the long run.
'BUY THE BEST AND YOU WILL ONLY CRY ONCE!'

– Miles Redd
---
To know more about "5 Reasons Why Home Buyers In Hyderabad Are Preferring More Spacious 3BHK Flats/Independent Homes Over 2BHK!".Click here…