Exploring Sainikpuri, Yapral localities: An excellent area for Buying your Apartment in Secunderabad, Hyderabad!
Sainikpuri and Yapral are adjoining areas located in the North Eastern part of Hyderabad city. It has now grown to become an extremely preferred destination for people to call it home and lead a quality life!
The beautiful green cover and the social infrastructure around the locality of Sainikpuri and Yapral are a huge plus point for a new home buyer. The excellent civic amenities provided by GHMC, proximity to the Outer Ring Road, including the ease of commute to the entire city of Hyderabad has made Sainikpuri and Yapral an attractive destination Buying your apartment or home.
In this article we shall get a ground reality feel of all the facilities and options the micro market of Sainikpuri and Yapral offers. The topics covered are:
 Beauty and greenery

around Sainikpuri & Yapral locality

Sainikpuri & Yapral standing out as

self-sufficient and self-sustaining localities

offering a complete living experience to new home buyers

Social recognition and prestigious factor

that comes with owning a home in Sainikpuri, Yapral locality

Live made comfortable and convenient with all the

educational, shopping hubs, eateries, electronic shops, branded stores, healthcare & entertainment avenues

around Sainikpuri & Yapral especially in A.S.Rao Nagar main road market

The

extent of social infrastructure cover

comprising 1000+ shops, stores, institutions around Sainikpuri & Yapral localities
Let's explore….
Bountiful beauty and lush green cover around Sainikpuri, Yapral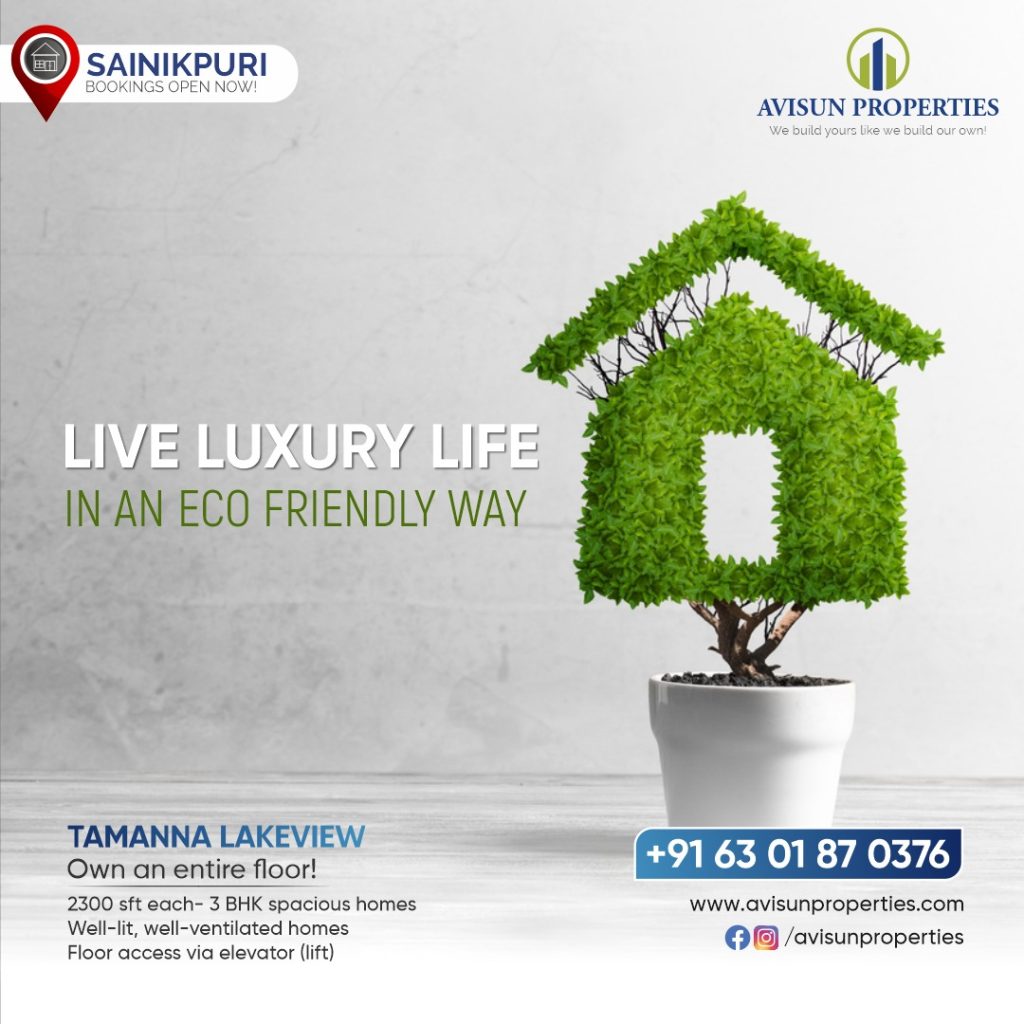 The areas around Sainikpuri and Yapral are known to be tranquil hubs of serenity that offer a complete and fulfilling living experience. With a beautiful green cover surrounded by lush green trees, the areas around Sainikpuri and Yapral stand out as very calm and quiet as compared to the rest of Hyderabad. The locality looks stunning, fresh, well oxygenated and inviting in every sense.
Besides, it is a safe area with local police station and fire station nearby. Bus services connect you to the entire city. The modern connectivity is unparalleled with taxi services like OLA & Uber available round the clock, and home-delivery companies like Swiggy and Zomato make the living even more convenient in every sense.
The neighbourhood and surroundings in and around Sainikpuri and Yapral are inviting! It is a pleasure taking a walk or driving around this area. Many residents from far off places come to Sainikpuri area to feel the vibe of Sainikpuri & Yapral. Coming home to a peaceful place is a rare experience that soothes the senses, and this locality offers you just that!!
Sainikpuri, Yapral locality: a self-sustaining, self-sufficient hub
Gone are the days when one had to travel to central hubs in Secunderabad like MG Road or RP road to buy clothing or electronic items or jewelry. Now with every branded store, saree malls, hospital and electronic shops etc. coming to our door steps, Sainikpuri and Yapral has become a most preferred place to live, thanks to an amazing social infrastructure.
The GHMC has also done very well to keep the civic amenities in the area in top shape. With all these positive factors at play, Sainikpuri and Yapral will continue to be thronged for a discerning living experience for a long time to come…
Owning a home in Sainikpuri and Yapral- a mark of upward social movement
Sainikpuri and Yapral are in fact adjoining areas surrounded by the Army cantonment area which will always provide a huge stretch of greenery in and around this locality. As we travel from Trimulgherry, Neredmet, Vayupuri we find Sainikpuri midway (about 7 Kilometers from Trimulgherry petrol pump) as we move towards A.S. Rao Nagar and E.C.I.L.
The standalone apartments in this area are particularly popular with home buyers as they keep you connected to all the essential as well as happening places in and around Sainikpuri and Yapral. Besides, there is a scenic Sainikpuri Lake in the area.
Sainikpuri and JJ Nagar Post Offices together comprise over 10 dozen colonies that surround this beautiful area. A Look into the list of colonies in Pincode 500094 and 500087 gives a complete picture of the extent of the cover. Another look at Google Maps satellite terrain in and around gives a clear picture of how the greenery still thrives around this locality.
The area is now a prominent landmark owing to the beautiful social infrastructure around it. Many people in and around different parts of Secunderabad and Hyderabad count Sainikpuri and Yapral locality to be one of the most ideal places to lead a peaceful tranquil life.
Buying your apartment or home in areas adjoining Sainikpuri and Yapral locality is considered an upward move in enhancing the lifestyle quotient. The gentry in and around this area is by and large well educated, urban in outlook, and come from discerning professional and family backgrounds. These are some unwritten socially believed trends and feelers that cannot be described or ascertained but can be evidenced.
When people speak about moving to areas in and around Sainikpuri or Yapral, they say so with a sense of pride, and a subtle sense of achievement upon moving upwards in social circles.
All this reflects in the kind of educational, shopping, entertainment and social hub the areas around Sainikpuri and Yapral are turning out to be.
Educational institutions
The number of State Board, Central Board schools, and pre-schools are plenty for a high quality education. You also find international Schools to cater to the needs of higher paying families who one a plus one experience for their children.
To name a few- Indus Universal school, Valerian Grammar school, Jawahar Nagar Pinion high school, Rachna Grammar High School, St. George Grammar School, T.I.M.E. School, Prize High School, Rama Krishna Talent High School, Army School, Bhavan's Rama Krishna Vidyalaya, Bhavan's Junior College, Bhavan's Vivekananda College
General Shopping
The area is full of many shopping centers, supermarkets, shops of all kinds be it regular grocery to organic food specialty items. Plus, you have the local market on Sainikpuri Main Road, A.S.Rao market, E.C.I.L, Yapral main markets, Hi-tension road to name a few. The locality is surrounded easily with over 1000+ shops and institutions that cater to every civic need that residents of a locality could possibly imagine.
The number of shops that keep on mushrooming in and around all the colonies to capture the local colony needs. A drive every six months gives you a different, vibrant feel with new shops, new brands, and new offerings being given to the residents to indulge in.
The sheer variety and breadth of options available can be seen from an indicative list of shops below in and around Sainikpuri & Yapral.
The main market around A.S.Rao Nagar road stretch from Sainikpuri X Road to E.C.I.L is a beautiful 2 KMs stretch which is the go-to place for all branded and complete shopping needs. It is the most vibrant local-market which is has virtually all that one could ask for!
Supermarkets & Specialty stores: More supermarkets, Ratnadeep supermarkets, Polimeraas, Pure O' Natural, Seeds & Nuts, Planet Nuts, Govardhan, Bajaj
Jewellery shops: Tanishq, Kalyan, Malabar, Vaibhav, Reliance Jewels, Khazana, Joy Alukkas
Saree shops: Chennai Shopping Mall, R.S. Brothers, Anutex
Branded clothing stores: Max, Westside, Aurelia, Indian Terrain, U.S. Polo, Unlimited, Raymond, Soch, W, Taruni
Sports brands: Reebok, Puma, Sketchers
Vegetable markets and exclusive fruits & vegetable shops are a common sight in Sainikpuri and Yapral area. Infact, weekly vegetable markets are also set-up in various localities within a week to cater to the culinary needs of the residents.
Eating joints
There are a plethora of eating joints to take care of all tastes and preferences. At Sainikpuri and Yapral, you are literally spoilt for choices. New joints are increasingly being opened with every passing month, with focus on providing a better experience to the residents of the area. Social connect is on the rise with Instagram worthy outlets being opened and flocked by the residents.
Sweet shops: G Pulla Reddy. Narayan Reddy
Fast foods, Bakeries: Mc Donalds, KFC, Dominos, Pizza Hut, Karachi Bakery, Fifth Avenue Bakery
Cafés: Café Coffee Day, Kebab House, Coffee Cup, Café F3, Wich way, Groove 9
Indian, Multicuisine, Continental, Chinese: Swagat Grand, Pariwar, Woodland, Nanking, Bakasura
Hyderabadi food, Biryani: Pista House, Biryani Zyone
Ice-cream, Specialty eateries: Oh So Stoned! Amul, Creamstone, Keventers, Thick Shake Factory, Swiss Castle
Besides these, you have many wine shops, local grocery shops, specialized good and services shops.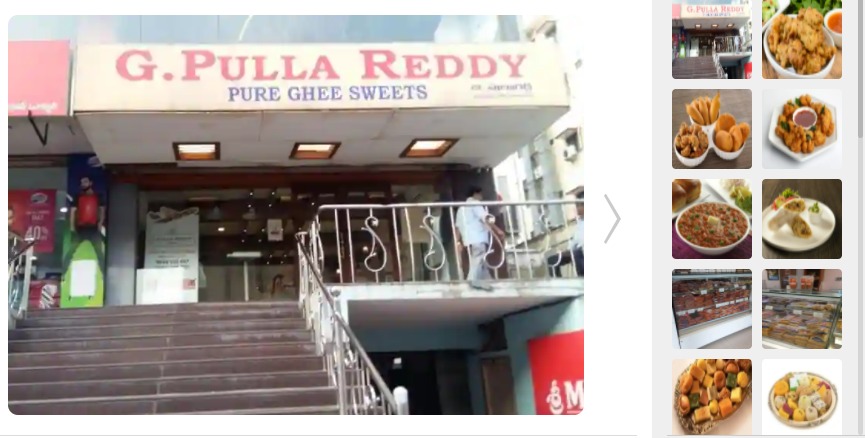 Electronic shops
Most of the high brand electronic shops to get the best of electronic and related white goods items. You do not have to go to the main city for Buying your apartment or to buy what you are looking for. It's all there!
To name a few- Sony, Croma, TMC, Bajaj Electronics, Vijay Sales, Pai International Electronics, Reliance Digital, Adishwar
Health care institutions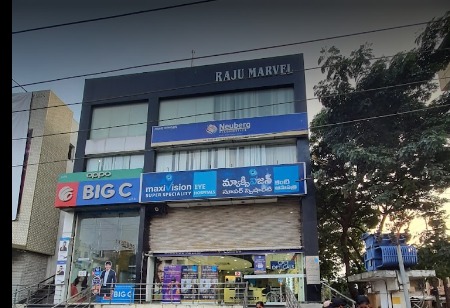 The number of hospitals and healthcare specialty centres are replete in this area, especially in areas around A.S.Rao Nagar micro market.
To name a few- My Flower hospital, Poulomi hospital, Maxivision super specialty eye hospital, Shreyas multispecialty hospital, Ankura hospitals for women and children, KJS dental hospital, Tulasi hospitals, Xenia hospitals, Dhanavanthri multi specialty Ayruvedic clinic.
This area also boasts of many surgeons and specialists in with super-specialized areas who have set up specialized clinics in this area. These include dental, urology, gastroenterologists, and physiotherapy centers among others.
You find medical shops and surgical shops in plenty on virtually every 1-kilometer stretch. These include Apollo pharmacies and a host of other private pharmacies that are highly customer-centric.
Entertainment
You have many options for entertainment that include multiplexes, swimming pool, clubs, sporting activities in and around Sainikpuri and Yapral. Besides, there are many open to sky and air-conditioned café that are high on being insta-worthy where people like to hang around and socialize
Asian Radhika Multiplex for cine-goers, RSI club for Defence officers, Michael's Horse riding academy, Pioneer Swimming pool, 5 sports indoor badminton court, SS Sports badminton.
Summary
The locality of Sainikpuri and Yapral is complete in every way! There is virtually nothing under the sun that's not available within a distance of 4 to 5 kilometers in this area, which is a huge respite for a new home buyer in Hyderabad for Buying your apartment or home.
The best way to get the real feel of Sainikpuri and Yapral is to simply drive around and explore this area firsthand. Soak yourself in the environs of this scenic locale…just drive around and have an immersive experience!
After all, seeing is believing!!
~~~~~~~~~~~~~~~~~~~~~~~~~~~~~~~~~~~~~~~~~~~~~~~~~~~~~~~~~~~~~~
To know more about "what makes standalone buildings, particularly popular in areas like Sainikpuri & Yapral" click here…