2 & 3 BHK apartments in Hyderabad: 7 ways to ensure good ventilation in your new home
Home buyers in big cities like Hyderabad need more of adequate natural light, and better ventilation in their home. Clearly, when you are forced to remain inside your home, you want a safe living with abundance of fresh air to breathe. Assuming that we have 3 generations living inside the home, and everyone breathing the same air, the need for good ventilation cannot be undermined.
A home buyer needs to check whether the home design allows for ample 'cross ventilation' in your 2 or 3 BHK apartment in Hyderabad or elsewhere.
What is cross ventilation?
With good 'cross-ventilation', we can ensure that fresh air is available all through, and oxygen levels inside the home is well-maintained. Well planned Ventilation in buildings is mean to help remove 'stale' air, and replace it with 'fresh' air. Thus, conscious planning for ventilation is a must.
'Cross ventilation' is also known as 'wind effect ventilation'. This is also is a natural method of cooling. These also allow the warm air circulating inside the house to move out through vents or openings, and fresh air to come-in.
Builders must make sure that vents or windows, doors and ducts should be placed such that all parts of a room are evenly cooled, well- ventilated and devoid of moisture. Ineffective planning can lead to certain part of the same room to be cooler than the other parts. Such imbalance can make living difficult.
In this article, we shall discuss 5 ways to a well-ventilated home-
Let's discuss these-
1. Long windows and vents on as many walls as possible
Be it bedroom, utility room, kitchen or living, if your apartment has walls connected to the outside-spaces (no common-walls), check whether these have been embellished with good

long windows

for ample

natural light

and

wind in-flow

The air tends to get locked-up without a vent. Although air-conditioning and fan are mechanical ways of ensuring ventilation, however, built-in windows (

French

windows

' with a length of over 5 feet and width of at least 4 feet can do wonders for a healthier and happier living experience
It removes the bad-air, moisture, bacteria and viruses from getting stagnated
Eventually, you need to breathe fresh air, and replenish stale air with fresh one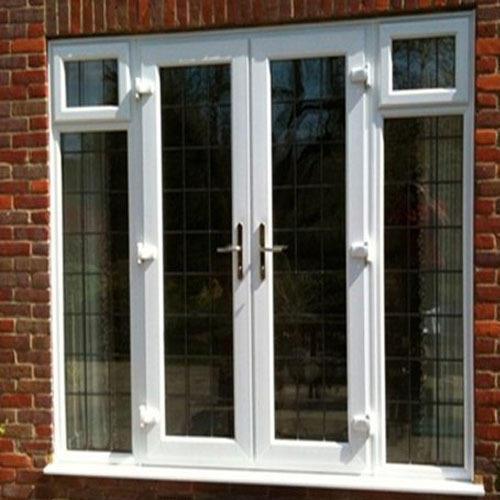 [Source- https://5.imimg.com/]
2. Replacing concrete walls with sliding glass doors
This is particularly good in living and bedroom where you have

free

–

access

to the

outside natural spaces

Sliding doors help you oust the stale air, besides giving a feeling of spaciousness
Concrete walls all around you can be stifling. More the windows, better is the lighting and scope of

good

ventilation
[Source- https://info.glass.com/]
3. Having more wall-free open areas like an open-kitchen
Lesser walls means better ventilation, better social connect, and more space for air to circulate
Open-kitchen, open spaces in the living room, free access to balconies, air circulation happening uninterruptedly in the home is a given with

LESSER

WALLS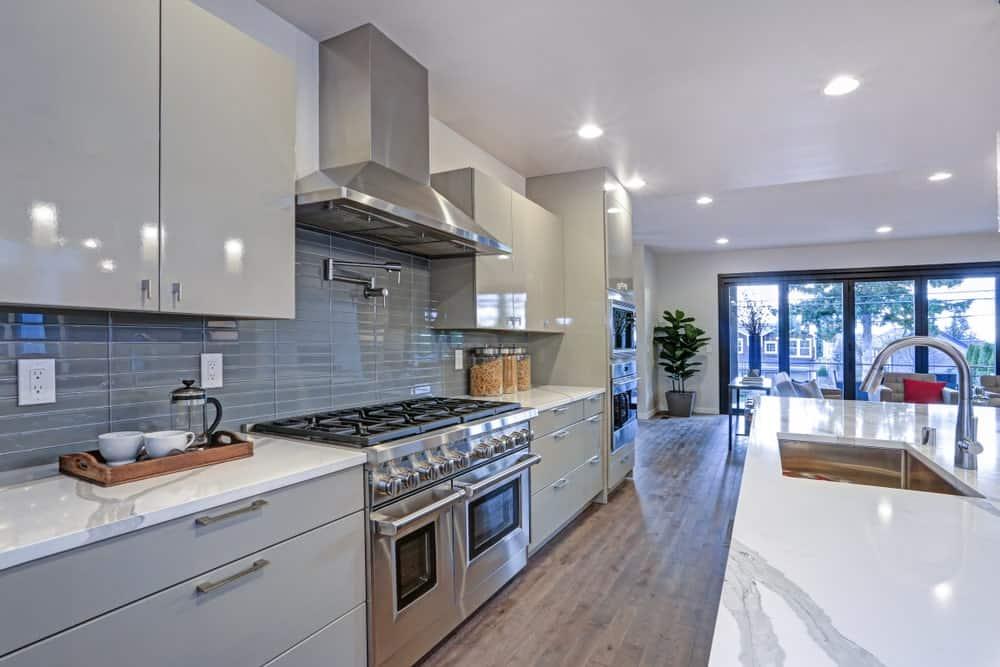 [Source- https://www.homestratosphere.com/]
4. Using shuttered windows or mesh (jali) window
Indian homes are required to have mesh (jali) windows to prevent influx of flies, mosquitoes and other insects considering the climatic conditions
With a mesh window, you can keep the windows open, and still allow fresh air to drench the insides of your home
Windows with iron grills and fly-proofing mesh can always be done post-purchase of the home. All you need to do is check if this is easily feasible in your new home
These windows are available with UPVC as well
[Source- https://4.imimg.com/]
[Source- https://static.connect2india.com/]
5. An additional main-door specifically provisioned for safety and ventilation
In apartments, you cannot leave the doors open due to safety and security concerns
The solution lies in grill-doors or 'doors with a grill and mesh' (jali) that allows for air to flow-in
The main door being the biggest in the house, home buyers can actually get a door installed post purchase of the home as per their choice
[Source- https://stylesatlife.com/] [Source- https://www.cngrandsea.com/]
6. Ventilation of small rooms, bath rooms, kitchen, store and utility using pivoted or horizontal windows/vents
Horizontal windows come in many designs. The most effective design is one where- when the shutter is pulled, it divides the window into two parts- the upper portion and the lower portion. The upper portion of a horizontal window allows hot air to escape, and lower portion allows fresh air to come in
Specific ventilation-friendly window designs are available for kitchen, bathroom and utility rooms that are smaller
Proper ducting and advanced 'ventilation' solutions need to be applied where windows are not possible
[Sopurce- https://image.slidesharecdn.com/]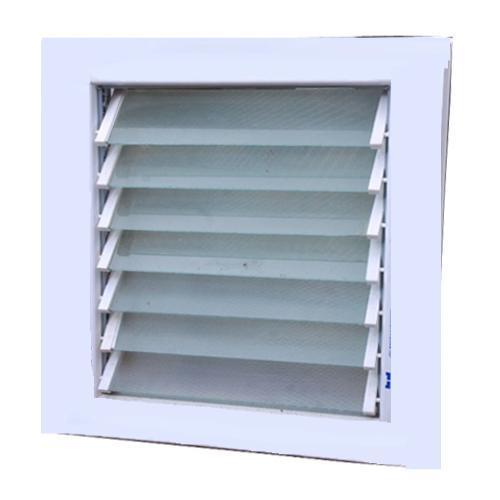 [Source- https://4.imimg.com/] [Source- https://5.imimg.com/]
7. Use proper ventilation solutions while planning on the interiors
For proper air quality inside the home, we need design elements to ensure that the interiors are done with

well

–

planned ventilation

systems

in place
We have

kitchen

,

utility

and washrooms inside the house, which require special plumbing, electrical, and proper ventilation solutions
When the builder make your home, you need to seek answers to whether this element has been considered well in the design element
Proper ventilation is a

home

'

s basic

necessity

. For a comfortable living space, we need to plan air quality in the home. The excess moisture needs to be removed, while ensuring that the air inside every room of the house isn't stale, damp or stinking
[Source- https://www.nachi.org/]
[Source- https://i.pinimg.com]
'Whether or not your home is well–ventilated' is one area that needs a thorough check before you buy your dream home!
"Ventilation is the profound secret of existance"

-Peter Sloterdijk
To Know more about "why vaastu places a role in ventilated home" click here