Hi-Tension Road: a fast-developing shopping hub in Sainikpuri, Yapral locality in Hyderabad
---
The Hi Tension Line Road, or the informally called 'double road', located in Sainikpuri runs parallel to 'Sainikpuri main road' towards Yapral side. The Hi Tension Road owes its name to the tall Hi-Tension power lines that run across this road, and two roads running parallel on either side.
The Hi Tension Road stretches between Saket main road (near Radhika Multiplex) and Hislop road (the Yapral main road).
5 Reasons why Hi-Tension Road is fast developing into a preferred commercial or shopping hub in sainikpuri
Let's explore more-
1. The Hi-Tension Road runs parallel to Sainikpuri main road and A.S.Rao nagar main road for 3.6 Kilo meters, and is 100 feet wide
Running parallel to

Sainikpuri

main road as well as A.S.Rao Nagar main road, this road offer sample space thanks to the width
The road is currently having a mix of residential units as well as commercial properties
Some people are actually demolishing their residences to turn them into commercial buildings along this stretch is to develop shopping hub in sainikpuri.
2. Sainikpuri Armed Forces Officers' Cooperating Society NOT open to commercial properties to come-up in main Sainikpuri, which works to the advantage of Hi Tension Road
With Sainikpuri society not comfortable converting the massive residential plots into commercial plots, the Hi Tension road is the natural beneficiary
The homes built are now getting used to cater to both Sainikpuri and over 12 dozen colonies starting Saket Road to Yapral main road near JJ Nagar Post Office
People from Yapral are also avoiding the more crowded Sainikpuri main road, and instead taking the Hi Tension road for travelling towards A.S.Rao nagar, ECIL and beyond
3. Number of colonies in Sainikpuri and JJ Nagar Colony post office around Hi Tension Road depending on it as a preferred shopping hub
Along the 3.6 KM stretch, there are over 60 colonies in and around the Hi Tension road, right from Saket main road till Yapral main road
The Hi Tension road is the main Arterial road that caters to the needs of all these colonies
The weekly vegetable markets (Rythu Bazar) are also arranged along the Hi tension road, which speaks of its strategic location
4. Retailers and stores choosing Hi-Tension road as a better, cheaper and more promising alternative to A.S.Rao Nagar main market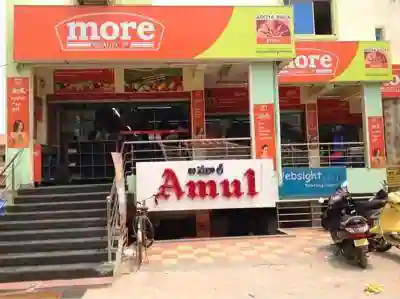 The retailers are also finding this area attractive for footfall as well as rentals they have to pay compared to the more happening and over-crowded A.S.Rao Nagar main road or adjoining areas. A.S.Rao Nagar main market is more expensive on rental-value for retailers, and is over-crowded with parking woes
Residents get intercepted by the retailers located on Hi Tension road obviating the need to go far away from their residences
The location of Hi Tension road is a boon both for the retailers as well as residents in and around Sainikpuri, Yapral and the A.S.Rao Nagar belt
5. A shopping hub in sainikpuri located in the lap of nature giving it a more relaxed and welcoming feel!
The market stretch is one of the greenest in the city, and gives an inviting feel
You have plethora of Grocery, Daily needs, pharmacies, Marble and tiles stores, Hardware, paints, bathroom fittings/accessories, electricals shops established here
You will find many Gymnasiums, Eateries/restaurants, Salon and Spa, Cafes, Bakeries, Garment/clothing shops, Meat shops, Food-courts, furniture works etc.
Major banks, supermarkets/stores are also thronging this place
These elements make Hi Tension road a vibrant shopping hub in sainikpuri, and a great convenience for residents of Sainikpuri/Yapral as well as potential buyers for 2, 3 BHK home buyers of Hyderabad.
---
To know more about "Sainikpuri locality a 'vibrant shopping hub' making it attractive to 2 & 3 BHK home buyers in Hyderabad". Click here!