Home painting ideas: Things To know about painting your home apartment in India- part I
In India, we mostly depend on hardware or a paint shop and ask for a painter to be sent home. The contractor of the painter comes home and offers a quotation. The focus thereon is on getting the painting task done within one's budget with lesser regard for what we should be looking for in a painting. At times even the design/colour element is not a priority.
However, things have been changing now with home buyers and owners seeking aesthetics, durability, design and the right kind of styling (mood effects).
While a number of Indian homeowners are seeking aesthetics, few are even taking up the task of painting themselves.
This article will help you with- 1) 'hire help on contract' or, 2) better your 'do it yourself' resolve!
The first part of the article is all about the type of paints available in the market. The second will be about the specifics and technicalities of painting itself!
Type of home paintings in Indian markets
Picking the right type of paint, finish and colour matters. All your rooms need to represent who you are, and add to the home décor!
To do so, let's look at the 5 types of paints available in the market in India, and what they can do for you!
1. Acrylic emulsion paint
[Source- https://www.maydoscoating.com/
[Source- https://www.livspace.com/]

Water-based
Most preferred paints for Indian homes


Pros

Cons

Quick-drying, with low level of VOCs (volatile organic compounds). This means they dry very fast
Available in finishes like matte, satin and silk
Durable and long-lasting
Washable
Stains can be removed by wiping the surface with a damp water-dipped cloth, OR mild soap solution

Resistant to fungus and mildew
Contains non-yellowing agents
Stable colours that do not fade due to sunlight
Acrylic based paint
Paint is elastic and does not crack

Emulsion needs a coating of primer before application
Glossy finishes of the emulsion can highlight uneven walls/finishes
2. Enamel paint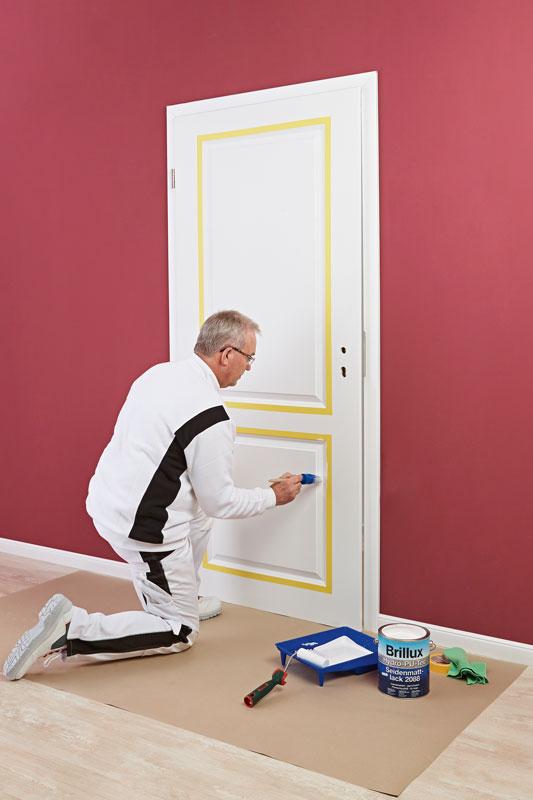 [Source- https://www.brillux.com/ ]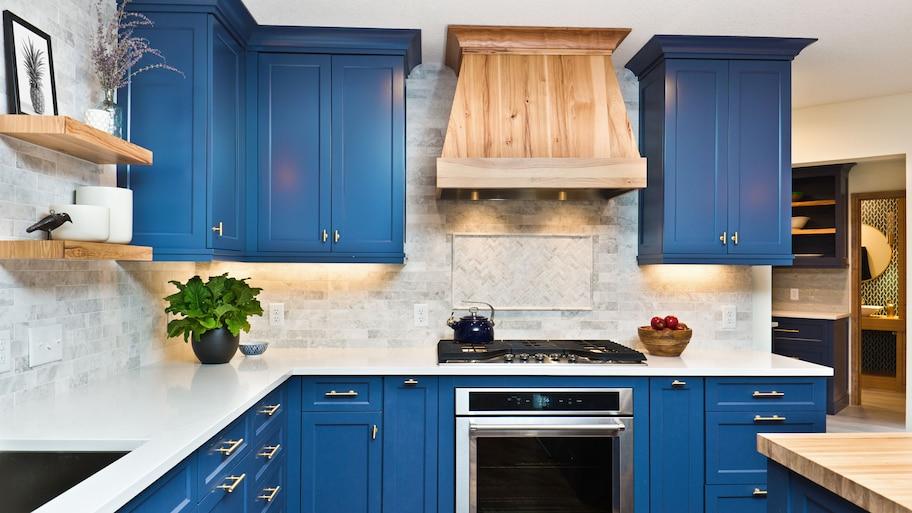 [Source- https://www.angi.com/]
Enamel is an oil-based paint.

Pros

Cons

Highly durable.
Glossy and imparts a rich shiny finish to walls
Good for areas with high moisture and humidity

Not so flexible compared with emulsion
Can crack over time
Takes longer to dry, and emits odour for longer duration
Turpentine is needed to clean the brush
3. Distemper paint
[Source- https://indigopaints.com/]
Distemper paint comprises chalk, lime, water and some colouring agents. This type of paint is commonly known as 'whitewash'.

Pros

Cons

Also called cement paint
Can be applied directly on a plastered surface without a primer

Sunlight

Economical for both interiors and exteriors

Not flexible as an emulsion
Cracks over time
Takes a long time to dry, and emits odour for a longer duration
Turpentine needed to clean brush
Not washable, and comes off upon wetting with water
4. Textured paint
Water-based paints create special effects on the wall. Need specialized techniques like sponging, distressing, stippling, brushing and ragging.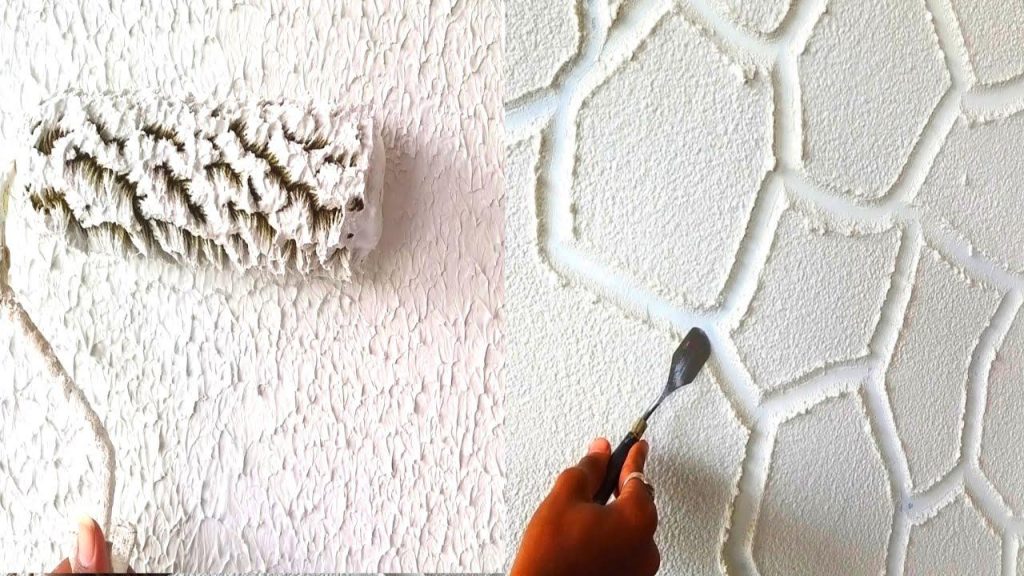 [Source-Home painting ideas: https://www.beautifulhomes.com/ ]
Pros

Cons

Can create stunning effects like marble, stucco
Thicker than others paints
Can be used to cover defects in walls or even wall cracks

More expensive than other paints
Cannot do touch-up of textured paint once wall of painted surface is damaged
Colour variation happens
Used only by experts
5. Metallic paint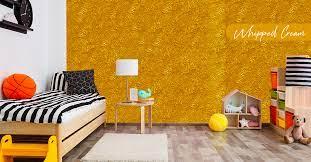 Pros

Cons

Pin with metallic finish gives a luxurious look when applied
An alternative to wallpaper

Very expensive
But, a small section of wall is usually painted with it for a stunning effect
~~~~~~~~~~~~~~~~~~~~~~~~~~~~~~~~~~~~~~~~~~~~~
To know more about "Home Painting Ideas: Things To Know About Painting Your Apartment In India- Part II". Click here!