Types of Sand used in Construction!
---
One of the most commonly used materials in construction is sand. Sand is used in fine aggregate of concrete and plastering along with cement. It's used to fill the basement pits and footings. Its also used as filler in flooring between the tiles. There are different types of sands that can be used in construction.
Types of Sand
1. Natural/River Sand
River sand is usually white-grey in color and is usually obtained from river beds and banks. It is very fine in quality. As the river sand is well-graded, it is suitable for all kinds of construction. Its commonly used in concrete production and plastering as well. As per the Indian standard codes, sand used for construction plastering should be IS-383 Zone-II. As river sand is obtained naturally from the river banks, it also contains some amount of silt. River sand is banned in many places because of its adverse effects caused to the environment. It is naturally available and has a smooth surface and moisture is present in between particles.
2. M Sand (Manufactured Sand)
M sand is manufactured by crushing the aggregates into fine materials of the required particle size using VSI technology. The M sands don't have any silt or organic materials as it is manufactured. Since the quality control is maintained the M sand manufactured will satisfy the Zone II grading standards. Manufactured sand is produced by crushing hard granite stone and it does not contain any moisture.
The crushed sand is of cubical shape with grounded edges washed and graded to be suitable for construction purposes. M sand is used as an alternative for river sand. Due to the fast-growing construction industry, the demand for M sand is growing day by day. M sand is cheaper compared to river sand as the transport cost reduces because of its easy availability. It does not contain any silt or organic components that affect the setting time and properties of the cement.
3. Pit Sand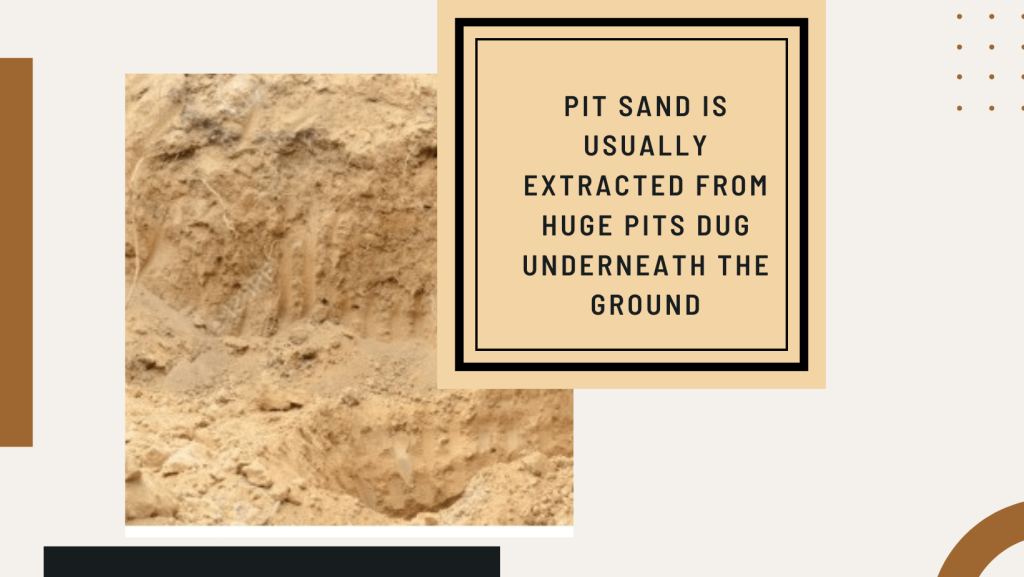 Pit sand is usually extracted from huge pits dug underneath the ground. It is coarser grain size. Due to its larger size, the pit sand is not recommended for construction. It's in red-orange color due to the iron oxide around the grains. These are free from salt and do not react with the moisture present in the atmosphere.
Which Sand is good for construction?
There is no definite answer to this question, the decision can be made based on the following criteria:
Local availability

Landed cost of sand
Quality of available sand
If the sand satisfies the above criteria and is locally available then you can go with that sand for your construction purposes.
M sand can also be used for the construction of natural sand is not available.
Plaster sand can be used as an alternative for plastering if natural sand is not available. The plastering sand is well-graded and meets the requirements of plastering.
---
To know more about "Robosand vs. Natural Sand: a Trade-off?". Click here!