Clever storage space ideas For small apartments: to create sufficient space in your compact 2 & 3bhk flat in India- Part I
---
If you're feeling overwhelmed with the limited storage space at home then worry not! With an array of simple and innovative ways, you can actually create the much-desired space.
Many a time we feel suffocated with limited storage in our apartments. Plus, the hassle to navigate through our own house, not being able to fit household things, and a sense of utter chaos!
Sadly, many Indian households experience this shortage of space. The woes are more if you have a small apartment like a 1000 sft 2bhk or a 1200 sft 3bhk. Even with bigger homes, we feel this suffocation! Regardless of the size or number of rooms, we feel that space is getting lesser and lesser by the day.
So much so that we are constrained to even buy things like furniture or household items we so desire to have! Despite having the ability to buy we are unable to buy things!
Reason? Storage space! We often wonder where we could keep all these items! Some people simply give up on buying things, and others end up making their homes cluttered.
With a little creativity and smart thinking, you can actually achieve a lot within your existing spaces!!
This article is intended to give you some storage space ideas for small apartments
Creative storage space ideas for small apartments
Let us explore this further…
1. Declutter our home
[Source- https://thissimplifiedhome.com/ ]
Increasing

storage spaces

is very much possible!
To do so, the first thing we need to do is DECLUTTER our home!
The simplest thing to do is: STOP HOARDING, and BEGIN DISCARDING goods and household items. It is easier said than done, but NOT IMPOSSIBLE
By consciously making an effort, we can STOP COLLECTING things/items we may never or rarely use
Discarding unnecessary items help reduce clutter
This is a must before you begin to ADD storage. Else, the additional storage gets eaten up with unnecessary household items
2. Furniture with built-in storage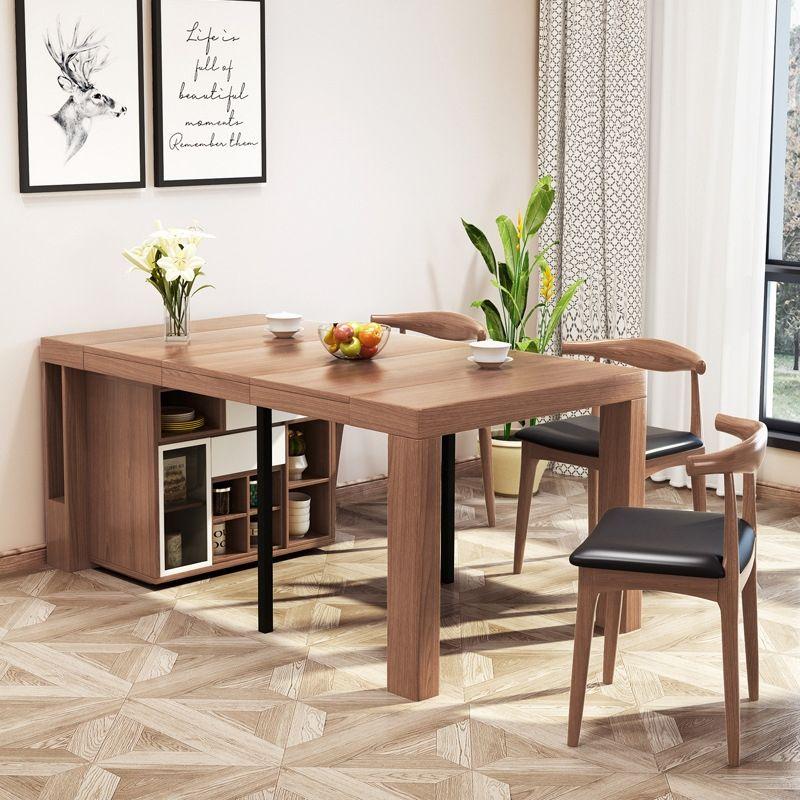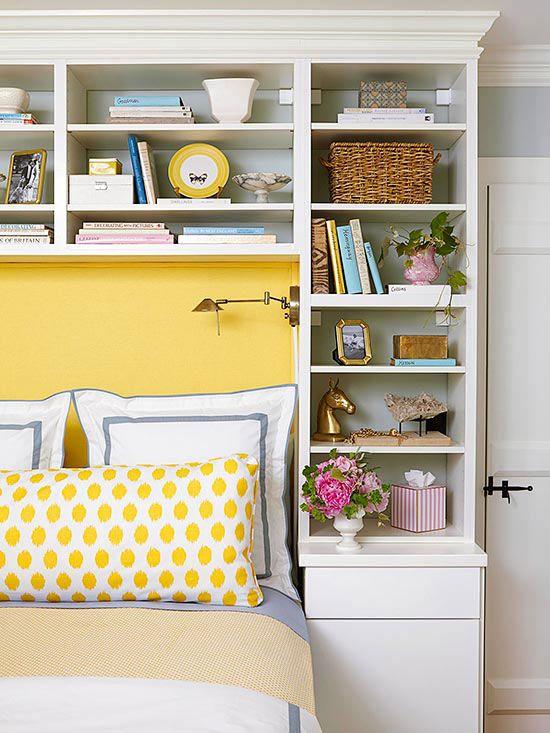 Furniture inbuilt storage is a great way to add storage to a tiny apartment
In India itself the variety of materials is high. With international companies like IKEA arriving in India, the Indian public, in general, is now more aware of the options available
Many other companies are also finding unique and innovative ways to give more storage to Indian furniture buyers
Multi-Functional furniture with STORAGE capability are being preferred
For instance, a modular sofa with built-in storage beneath the seat can actually help keep/store and HIDE so many items that actually make the home look cluttered
The items you can store can range from anything like rugs, clothes, umbrellas, magazines/books, toys, entertainment gadgets/toys, and much more
Storage under the dining table can be made with drawers. This allows you to store cutlery, spices, condiments, salt & pepper, or even table-mats
3. Clearing floor and using walls instead
[Source- https://www.retrodesigns.com.au/ ]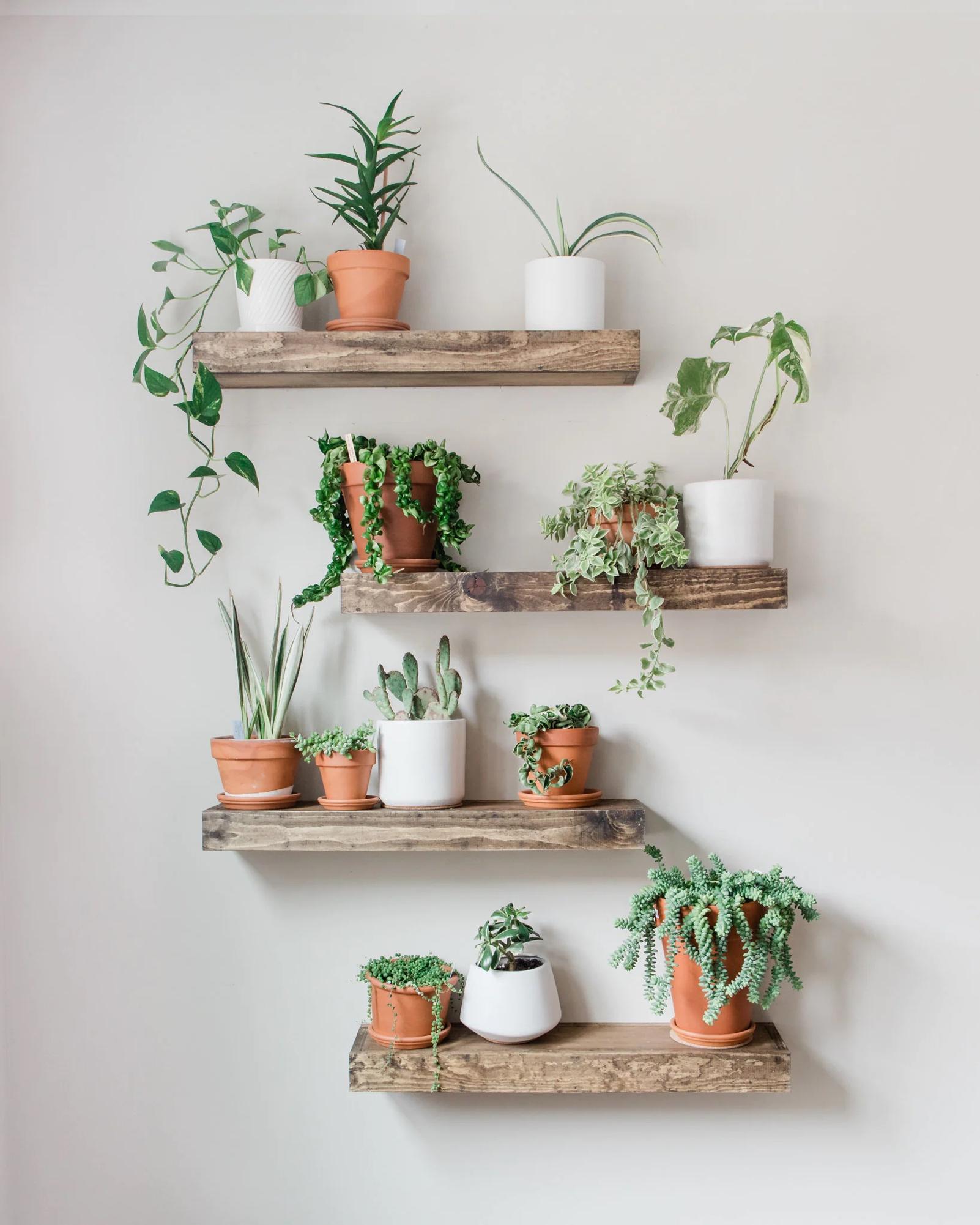 [Source- https://www.etsy.com/ ]
[Source- https://www.shadesofblueinteriors.com/ ]
[Source- https://www.templeandwebster.com.au/ ]
The trick simply is to use the WALLS wherever possible
The mantra to follow is: Keep the floor area free! Use Walls instead to stack, and store items
Floating shelves, cabinets, hooks, or even heavy furniture items like a wall-hanging table can all do wonders to release space on the floor
Walls are the most UNDER-UTILIZED spaces in Indian households and need to use more creatively
To create a sense of spaciousness wall hanging hooks, cabinets, and even tables can have the same color! Same colored walls, as well as accessories/furniture items, gives a feel of seamless blending. This makes your home seem more spacious, aesthetic, and elegant!
4. Multipurpose furniture, and 'flexible usage' of existing furniture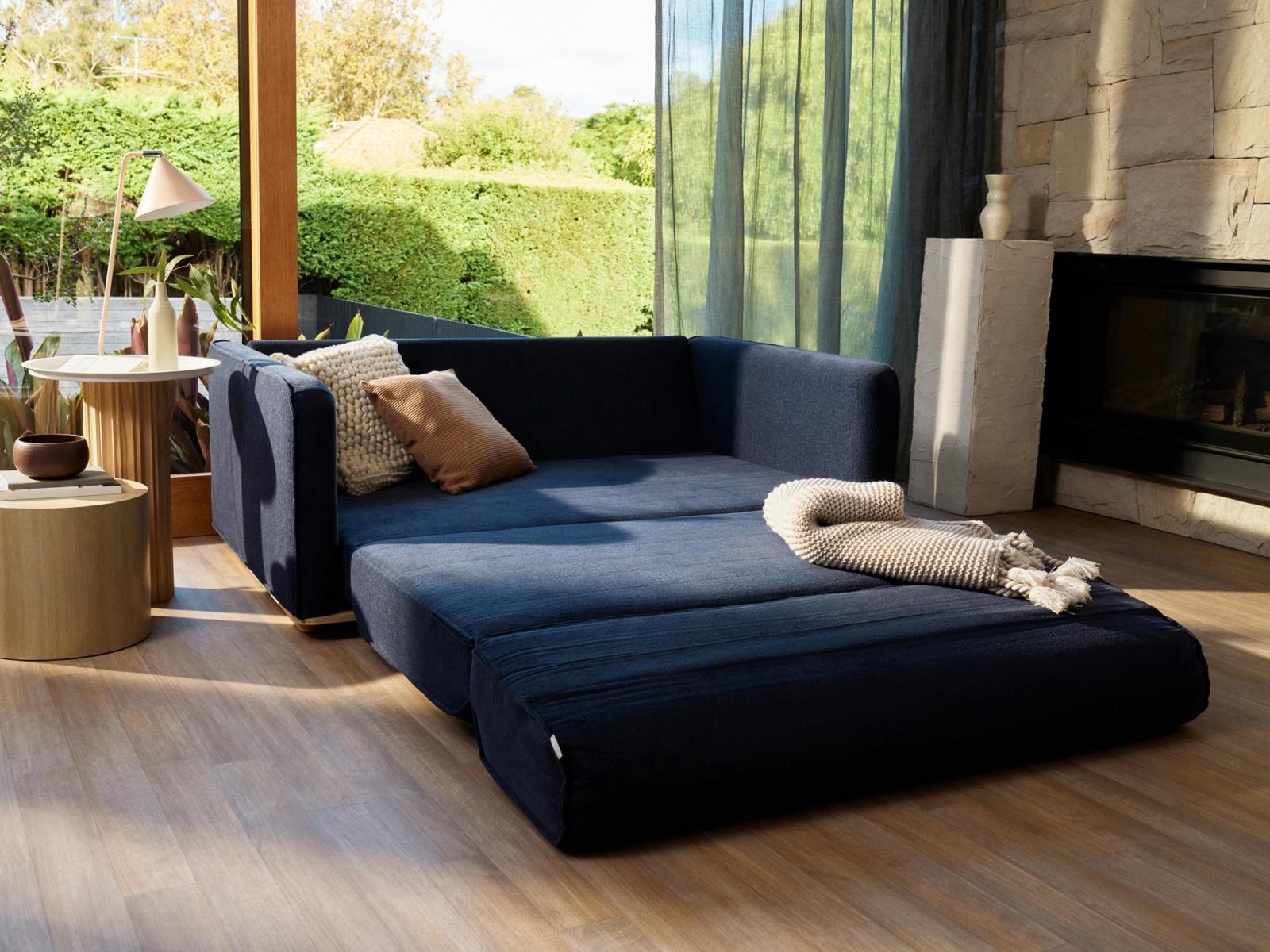 [Source- https://koala.com/ ]
[Source-storage space ideas for small apartments: https://www.aliexpress.com/]
Multipurpose furniture

is a great way to create more space
This includes items like sofa-cum-beds, coffee tables storage areas, ottoman furniture, where three stools can be stacked one over the other, and sitting stools can be double-up for various occasions
Using furniture than can be freely moved from one room to another
Make sure you go MINIMALISTIC when it comes to a number of pieces. For instance, if you are buying chairs, and need three chairs, you could go with 2 chairs
Another example is to be open to using dining chairs for other purposes too. Need not be too fussy about moving chairs and sofas from one room to another. It does NOT spoil the look of the home!
5. Storage space ideas for small apartments: Hidden storage furniture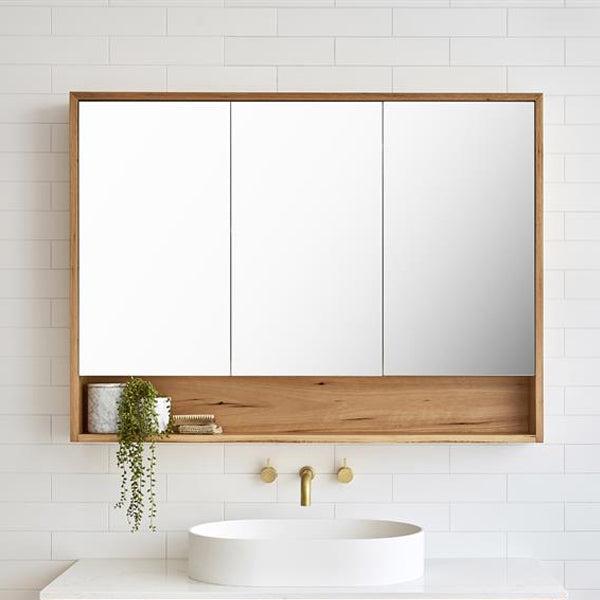 [Source- https://www.thebluespace.com.au/ ]
[Source- https://artiss.com.au/ ]
Choose furniture with options for HIDDEN storage
Every square inch of your furniture must be used for storage if it can save your floor space
For instance, in your king-size master bedroom, you could have headboards with hidden storage, mirrors in the bathroom with hidden storage, sitting stools with box-type storage
---
To know more about "Tips & Ideas To Manage Home Space Efficiently: Get More Out Of Your Apartment, Part II". Click here!