8 Small apartment storage ideas – To keep your home in India functional yet incredibly beautiful!
---
Indian home buyers are increasingly desiring to remain 'minimalistic' when it comes to decorating their home! By minimalist we mean those who seek a simple and uncluttered lifestyle.
This is because of two reasons- 1) 'space' (square foot area) comes at a premium i.e. with smaller homes you need to achieve more out of existing spaces, and 2) with high information-exposure to ways of 'highly functional' home is inspiring space-utilisation to the fullest!
In the post COVID era, home buyers are inclined to use available SPACE at home to cater to the needs of all family members.
A minimalist home décor means lesser items in the home will end up releasing MORE SPACE!
With a minimalistic approach to keeping your home, you end up creating a warm and welcoming interior.
Small apartment storage ideas
The Key Elements of minimalist home decor are
1. Functional Furniture to create space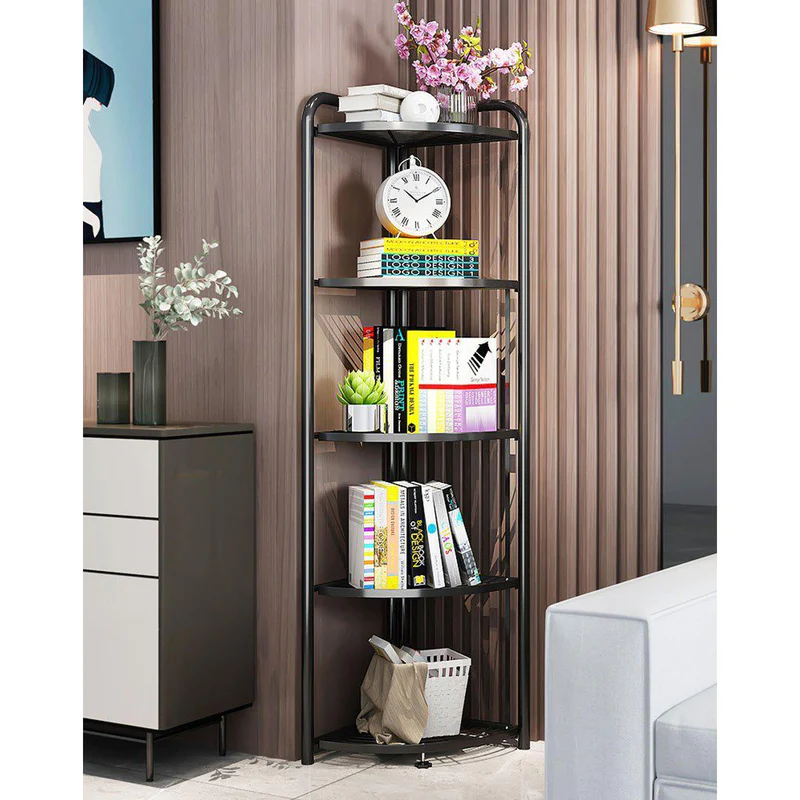 [Source- https://cozyer.com.au/ ]
[Source- https://www.pinterest.com.au/ ]
Furniture to be multi-purpose
2 in 1 furniture serves storage purpose as well
Minimalistic furniture is easy to stack and fold as well
Furniture must be practised and put to use
If a certain piece of furniture is NOT being used by anyone, then it should be stackable (easy to store)
Nesting tables and chairs are great for saving space
Storage in your furniture must help you hide the clutter in your home
Storage ottomans, beds with trundles (roller with bed under a bed), sofa-cum-bed, storage benches, and cabinets/consoles with drawers and cabinets
2. Uncluttered surfaces and walkways at home
[Source: Small apartment storage ideas– https://www.pinterest.com.au/ ]
Flat and uncluttered surfaces help you stay minimalistic
Furniture with clean lines and not too complicated designs are easy on the eyes and look elegant/soothing too
3. Less is better approach
Less is better because LESSER FURNITURE or less of everything in your home will make your rooms SEEM BIGGER
Plus, you can focus on lesser items that are high on quality
For instance, a big king size bed in a small bedroom, and NOT too many chairs etc. makes the room seem bigger
Less items in your rooms means less clutter
4. Neutral and soothing/pastel colours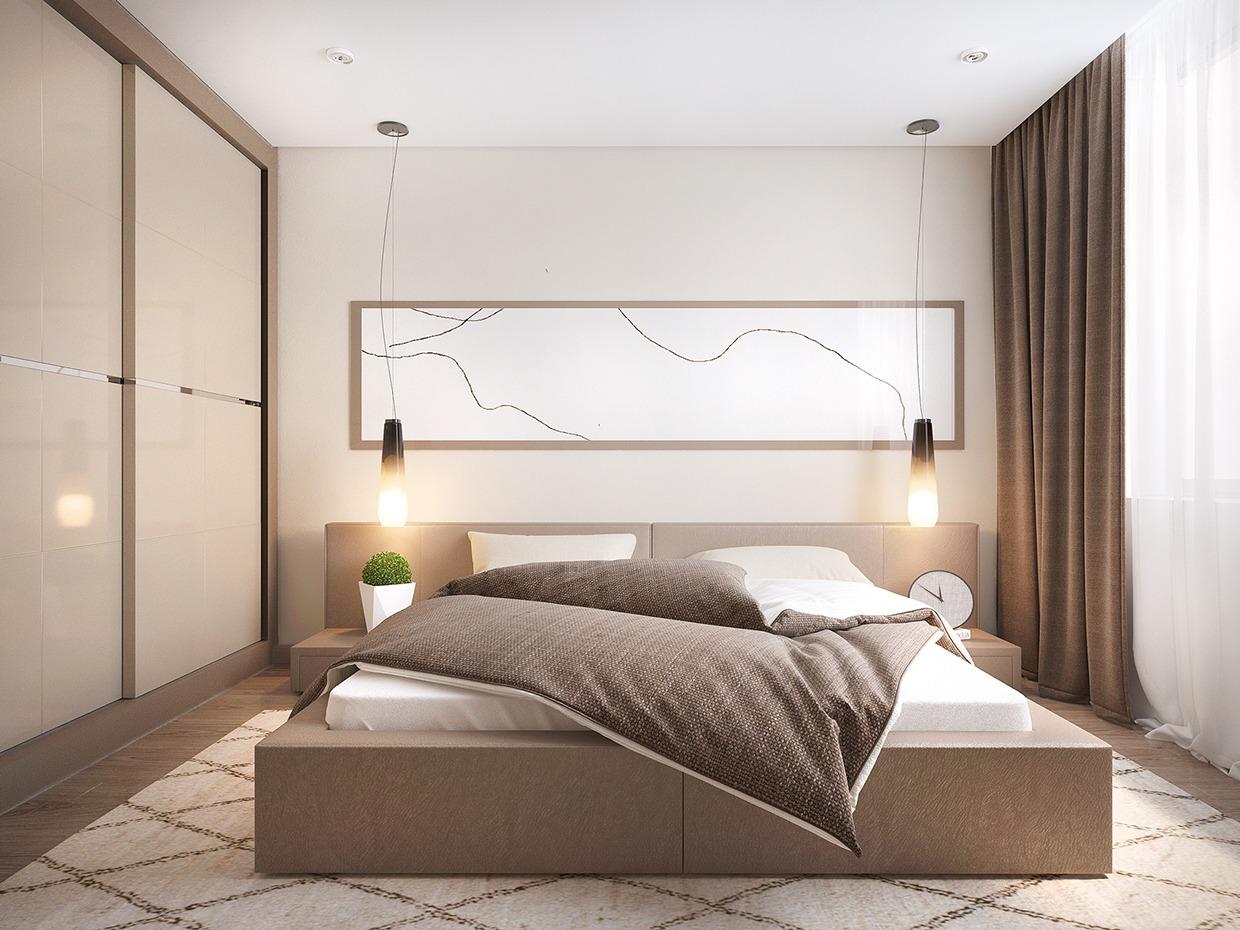 [Source- https://roohome.com/ ]
[Source- https://www.decoist.com/]
Too many colours in the house make it disturbing, so it is good to stick to one colour theme in one room
Being minimalistic means that you adorn your home walls with softer and neutral colours
Neutral colours are refreshing, and give you a sense of calm and elevating mood!
White is a great colour to go minimalistic. If you see catalogues of functional furniture companies like Ikea, you will yourself understand the relevance of going WHITE
5. Consciously plan to clear the clutter
Make a conscious decision to systematically and periodically eliminate unnecessary items in your home
Other Indian households are increasingly adopting DISCARDING ITEMS that are not needed
Unless the items in the home are put to use, you don't need to buy or hoard items unnecessarily
Decluttering exercise also needs to be undertaken periodically, and must be practised as a habit
You will need to control your impulse buying to stop clutter in your home accumulating over a period of time
Having adequate storage is a way to take care of household items
6. Lighting helps create the right ambience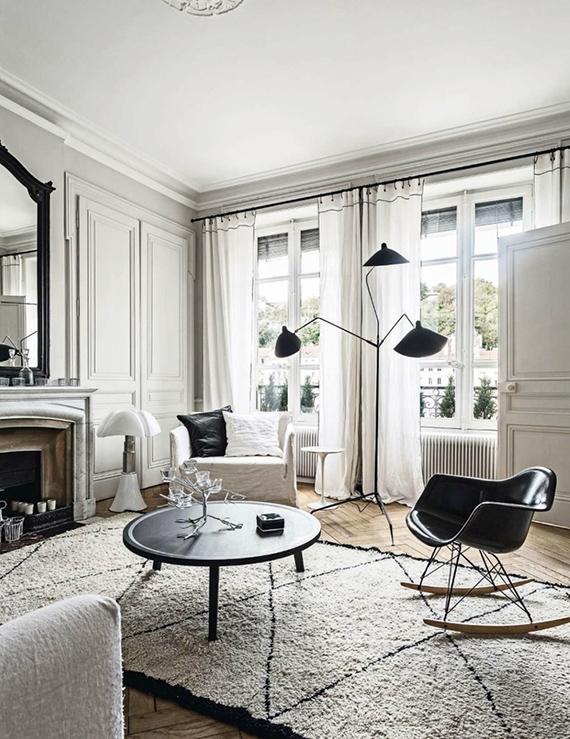 [Source- https://www.clutter.com/]
Focus on lighting with adequate natural and electric lighting
Bright and warm lights are a must for a comfortable feel

Natural light

is a blessing, and as a home buyer, go for a home that has ample natural light!
Brighten-up darker areas of your home with adequate electric lighting with fixtures and lighting accessories like recessed and ceiling light fixtures among lighting provisions on at least three out of two walls of your home
7. Use a mix of textures and cloth-based woven elements to adorn your rooms
Boldly experiment with different textures and woven elements
The use of materials like seagrass, rattan, sheepskin, velvet, and other fabrics give a personality and sense of spaciousness to a room
8. Exercise restraint while decorating your home
Practice restraint while decorating or adding finishing touches or accessories to your home
Too many decorative items and accessories can again clutter your home
Whether it is a table, horizontal surfaces, or walls, remain miser in adding decorative items
Too many decorative items that occupy the floor or walls must get a minimalistic feel
"Simplicity is the ultimate sophistication."

– Leonardo da Vinci
---
To know more about "Small Apartment storage ideas: To Create Sufficient Space In Your Compact 2 & 3bhk Flat In India- Part I". Click here!