Smart and refreshing modern kitchen design ideas for new-age Indian home buyers!
Indian home buyers are increasingly opting for open kitchens. Also, regardless of whether you live with a small family, or are a part of a joint family, the choice of an open and interactive kitchen is preferred.
Home buyers in India are increasingly seeking a functional, interactive, multi-task enabling, and spacious kitchen.
Plus, the kitchen is no longer the domain of the women of the house. Men are gaining entry into the kitchen, and are increasingly participating in household chores including cooking, cleaning, etc. which were traditionally done by women.
So, this article is for those who seek a progressive and barrier-breaking lifestyle when it comes to the kitchen.
Modern kitchen design tips to get the most out of your kitchen- looks, functionality, and practicality!
1. Hang From the Ceiling
Hanging daily use utensils is a great idea
It makes your kitchen look chic with easy-reach utensils and accessories
Plus, increases your efficiency
Utensils, and mugs hanging give a very contemporary and functional look to your modern Indian kitchen
2. Enliven your kitchen with ornamental or herb plants
Besides giving you easy access to fresh produce, plants make you happy
Small kitchens look greener, bigger with a few plants or herbs
Plus, if you get enough natural light, it makes sense to have plants around your window or kitchen-shelf
Even a plat on top or by the side of a refrigerator looks amazing
3. Adequate light for working
[Source- https://au.ideas4lighting.com/ ]
[Source- https://homeguides.sfgate.com/ ]
Make sure you have enough light to work with
The lighting should enable your task, and you could have direct lighting scones over your kitchen top or kitchen-sink area
A brightened workspace adds life and makes it easy to work in the kitchen
4. Decorative lighting is a definite plus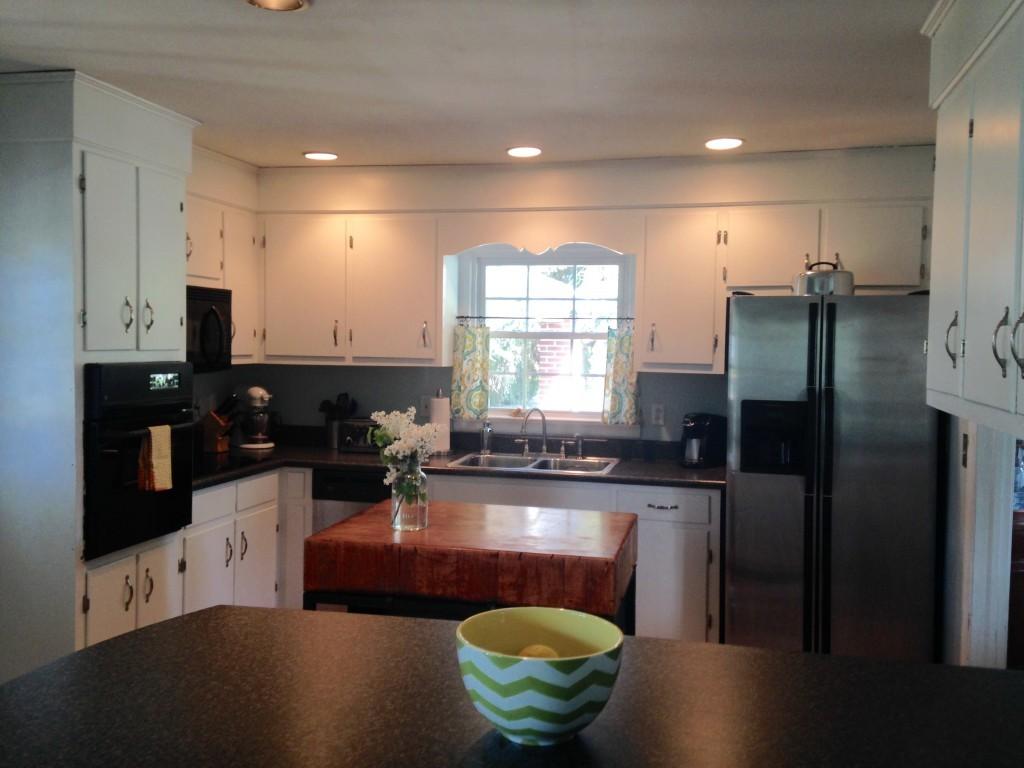 [Source- https://au.ideas4lighting.com/ ]
One of the ways to get peoples' attention away from a small kitchen is to have a beautiful lighting accessory that dominates the kitchen
It draws attention for its beauty, and also gives you LIGHT!
5. Have a 'kitchen island' to work as a breakfast, lunch, and dinner table
A kitchen island is an easy place to sit back, relax and enjoy a meal, snack, or just coffee any time of the day!
It can also be a place to work, study, or have a chat with family members or friends
A kitchen island makes an Indian kitchen glamorous
6. Use glass doors, cabinets, or partitions for spaciousness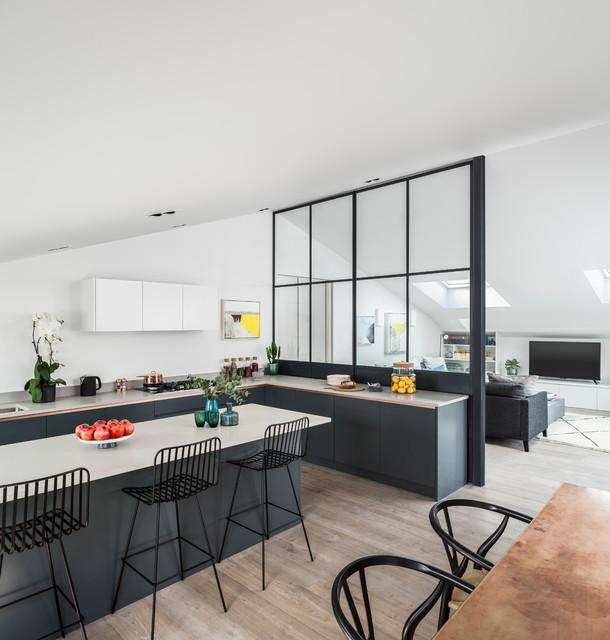 [Source- https://www.houzz.com/ ]
Tall interior glass doors, cabinets, or partitions in a kitchen create the illusion of a much more spacious place
With glass, you can go all-dark or all-white because the natural or artificial light can penetrate through the glass
Coupled with this, open shelves make the place even more attractive
8. Using minimal utensils, cutlery, plates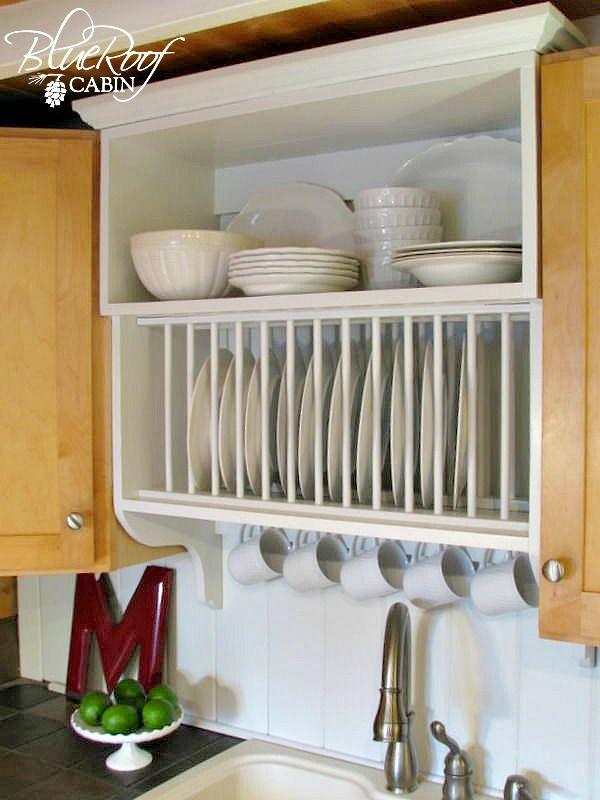 [Source- http://www.city-data.com/ ]
A lot of space is saved by using just the right amount of kitchen items like cooking utensils, plates, side plates, bowls, and all the cooking accessories
Even if you buy a complete dinner set of 12 plates of each type, it is better to pick just the right number e.g. 4 each
It is advisable to pack the extras, or, better still NOT buy them at all!
9. Buy or re-purpose furniture that allows storage
[Source- https://www.dshop.com.au/ ]
To make sure that you never run out of storage is to buy furniture with storage
It can even be old chest drawers, or existing furniture items like tables, beds, study tables or other items that can be MODIFIED (re-purposed) to include a storage area within
10. Use high-gloss surfaces or materials to make the kitchen seem more spacious and airy
[Source- https://www.pinterest.co.uk/ ]
Glossy and white (neutral shade) materials make a space feel larger— be it kitchen top, tiles, cabinet laminates, lighting, or anything else your kitchen is made of
11. Making a tall pull-out pantry adjacent to the refrigerator
[Source- https://www.whitepebbleinteriors.com.au ]
You can create a refrigerator-like pull-out tall cupboard which resembles the refrigerator
Sometimes unused areas around the refrigerator can be used this way to hide and store many Indian cooking items or dry things
12. Gloss painted kitchen-Ceiling
[Source- https://www.pinterest.com.au/]
You could create an illusion of more space by having a gloss-painted kitchen ceiling, something that will give an effect of an open and airy kitchen
14. Using Mirrors on kitchen walls
[Source- https://www.pinterest.com.au/ ]
Mirrors also can be used innovatively to do the trick of creating more space
A mirror on a kitchen wall makes a small kitchen feel much bigger!
Also, if your mirror can capture the outside views (exterior natural views from your kitchen windows) of the kitchen, the kitchen can actually seem much bigger
These are some great ideas to make the kitchen look spacious, gorgeous, and completely functional for Indian households!
~~~~~~~~~~~~~~~~~~~~~~~~~~~~~~~~~~~~~~~~~~~~~
To know more about "Reasons Why Open Kitchen Is Increasingly Being Preferred By Home Buyers!".Click here!