Green spaces and trees around Sainikpuri locality attracting home buyers in Hyderabad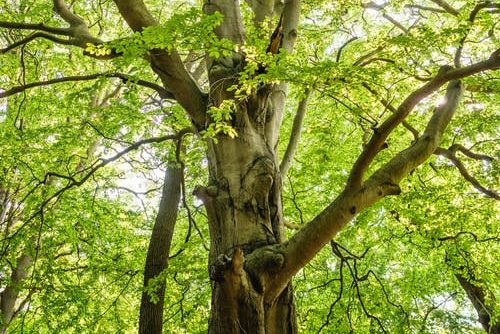 [Source- https://tinyurl.com/2yfarumz ]
Sainikpuri and Yapral locality in Hyderabad is surrounded by a thick green cover. The main reason for this is the Army installations around this area. During the 1960's, the Sainikpuri area was carved out for retiring Armed Forces personnel.
Retired Armed Forces officers developed the colony into a posh area that is akin to living in the serene environments of cantonment. The residential plots in Sainikpuri, Vayupuri are large, and measure between 700 square yards to 2000 square yards. No wonder, you get to see many large lawns with beautiful plants and trees in most of the homes. Over a period of last 30 plus years, the trees have grown thicker. In the 1990's the trees cover in Sainikpuri was not so thick, and some tree saplings that were planted are now full blown trees. During monsoons, the branches of these trees are trimmed so that they do not interfere with the electricity wires hanging by the pole to cause short-circuit.
1. Lush green spaces and a superb layout of Sainikpuri locality
[Source-https://tinyurl.com/4aa8vthx ]
Roads in Sainikpuri are large, and range between 30 feet to over 70 feet wide. They are well laid-out and carefully numbered. Avenues, radial roads, and crescent roads are lined with a variety of flowering and fruiting trees. This makes Sainikpuri an area that's a pure delight to walk into.
You have 4 dedicated gardens measuring over 2 acres, and being maintained well. The GHMC park in the E sector of Sainikpuri draws many visitors daily.
The chirping of the birds and insects add to the peace and quiet of Sainikpuri.
2. Cantonment like feel in Sainikpuri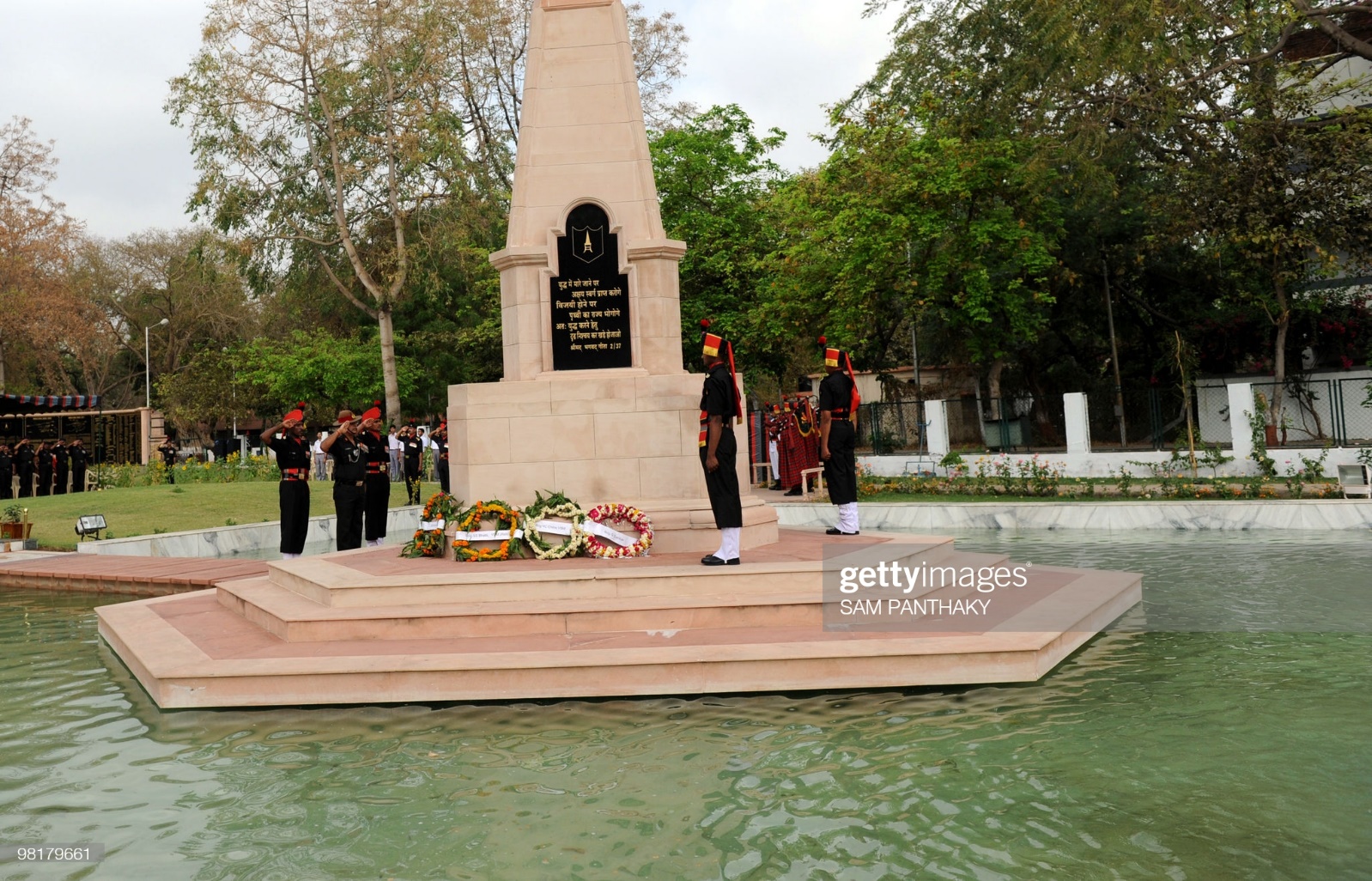 [Source-https://tinyurl.com/ym2yjp3y ]
The Armed Forces areas like EME Centre, MCEME, and the College of Defence Management are almost like an extension of Sainikpuri. A drive around this area is very relaxing. The trees and green spaces around this area welcomes and relaxes you beyond compare!
The RSAOMI (Rajendra Sinhji Army Officers Mess & Institute) known earlier as Rajendra Sinhji Institute is located barely 3 KMs away from Sainikpuri. You have a lush green patch of Bhavans School and College in Sainikpuri with a sprawling campus of 50 acres right next to the Defence colony in the Sainikpuri locality.
People from all parts of the country aspire to settle down in and around Sainikpuri. Even NRIs prefer to call Sainikpuri locality home.
The adjoining colonies that sprang-up over the last 3 decades have also picked on the unique traits of Sainikpuri and Vayupuri. Consequently, these colonies too are extremely well-planned well-laid out adorned with spacious roads, and tastefully constructed homes.
3. Eateries around the green environs of Sainikpuri
[Source-https://tinyurl.com/ktan5ukx ]
The area is lined with many eateries that add to the charm to this place. Because of the thick green spaces, these eateries are increasingly becoming popular for a relaxing time-spent with family and friends.
Some of the notable outlets include- The Coffee Cup, Ram Ki Bandi, Lavish, The Joint Al-Mandi, Vivaha Bhojanambu. Groove9, W-Café by Wichway, Concu, Eatalia Dhaba, f3 Café and Bistro, HYJACK Drive-in, Bayleaf Bistro, Hang Out, The Nosh Bistro, Sholay Café, Mama Mia Italia, Amchi Café, Café Avail, Coffee & Cakes among many more.
4. GREEN-COVER of Sainikpuri locality- benefits and joys!
[Source-https://tinyurl.com/2p8hapmm ]
[Source- https://tinyurl.com/3cf96p7f]
[Source-https://tinyurl.com/ms4fmzre ]
Health and social well-being is much higher compared to suffocating concrete jungles in other parts of Hyderabad
Trees in and around Sainikpuri promote physical and mental health- Reduced stress, increase in concentration, increase in attention and self-discipline
Reduced pollution, reduced urban heat, and protection from ill-effects of climate change and poor air-quality
Greenery enhances and supports community ties
With a thick cover of green spaces around you, it soothes your senses, reduces anxiety and stress
Healthy for children living in Sainikpuri area, and in increasing their performance at school or college
Decreased aggression and violence that has a positive effect in reducing crime rates
Increase in physical activity die to parks, and beautiful roads for morning and evening walks
Increase in home prices over a period of time due to preference to buy a home in cleaner environments such as Sainikpuri
"In nature, nothing is perfect and everything is perfect. Trees can be contorted, bent in weird ways, and they're still beautiful."

-Alice Walker
~~~~~~~~~~~~~~~~~~~~~~~~~~~~~~~~~~~~~~~~~~~~~
To know more about "Ever-increasing 'shopping hubs' around SAINIKPURI locality make it an attractive location for homebuyers in Hyderabad" Click here!