Tips for 'first-time homebuyers' of a 3 BHK apartment in Hyderabad- part II
This is the second part of the article. Click here to view part I of this article.
Let us further explore how to go about 'planning' and 'thinking right' on buying homebuyers FIRST 3 BHK apartments in Hyderabad!
First-Time HomeBuyers Tips
1. Not thinking financial returns in a short-term through resale
[Source: Photo by Kindel Media from Pexels]
Buying an apartment must not be viewed as a 'get-rich-quick' scheme
Buying an apartment can be a financial and emotional decision
The 'thrill of owning your own-roof' versus 'wanting a home only for capital appreciation' (with no intention of staying in it) could be very different goals. Apartments appreciate over time, but that depends on the locality, and the demand and supply patterns
It is preferable to be in favour of 'emotional' side of buying an apartment, although decent 'capital appreciation' of your property is bound to happen over time (long-term- 5 years or more)
Having patience and a deep-rooted approach is always helpful while buying your property
2. Look for a reliable, quality-conscious & professional builder who wants to make a brand name
[Source: Photo by Yura Format from Pexels]
Finding the right builder who is quality conscious matters!!
Beware of 'fly by night' operators, who do not having the will and conviction to deliver quality
The right kind of professional construction rigour is important to make sure your home has high end specifications, and stands the test of time
Good quality construction ensures you get a good resale price for your apartment as well
Quality lasts for ever, and a home built tastefully is a joy for ever!
3. Avoiding the 'compromise' and 'cheaper deal' mentality
This can be a trap you must avoid as homebuyers
Low price deals should not be the prime driving force in deciding which apartment to buy
Not all builders are alike. Just because one builder promises a lower-cost deal does not mean the deal is attractive, must be grabbed immediately
Similarly, a higher price is also not a guarantee that construction quality is good
For example- in a location like Sainikpuri in Hyderabad, you may get an apartment in a standalone building for Rs 4000 to 4500 per sft. You need to check what 'specifications' go into making the home and decide on buying
So, make the enquiries, look at the specifications, and seek information about what quality of build you are getting for your dream home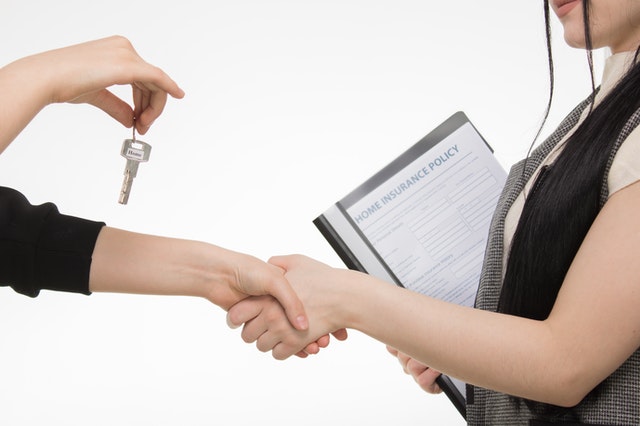 [Source: Photo by Mikhail Nilov from Pexels]
4. Look at long term capital gains and returns with a business-like mind-set
Property investment usually gets better yield or returns in a 10 year plus horizon
Even if you are not selling your apartment, having an apartment that has appreciated well due to location and construction quality makes you feel happy!
[Source: Photo by Monstera from Pexels]
5. Approach builders or brokers, reach out and evaluate options boldly and with an open-mind
Explore options, make site visits, and discuss the details like specifications etc.
The more you explore, the better you get at being knowledgeable about your apartment, what the builders offer, and how they operate
6. Know about additional costs of purchase like stamp-duty, registration
Stamp duty of 7.5% of the property has to be paid in Hyderabad when you buy your apartment along with registration that amounts to 0.5% of the value
Other costs like interiors, electrical fixtures, plumbing items, air-conditioning and decoration are to be factored-in
[SourcePhoto by Dominika Roseclay from Pexels]
"The ache for home lives in all of us. The safe place where we can go as we are and not be questioned."

Maya Angelou
~~~~~~~~~~~~~~~~~~~~~~~~~~~~~~~~~~~~~~~~~~~~~
To know more about "Tips For 'First Time Home Buyers' Of A 3 BHK Apartment In Hyderabad-Part I".Click here!