Facility Management Services: a perspective for the Indian Real Estate sector!
1. What are Facility Management Services?
The organizational function integrates people, place, and process within the built environment with the purpose of improving the quality of life of people and the productivity of the core business.
2. How does facility management make life easy?
Every organization relies on a mix of functions and services to provide the support essential to its core business operations. Ensuring that this support is available in the right form, at the right quality, and for the right cost is the task of facilities management. In essence, facilities management is about taking control, freeing organizations to do what they do best while the facilities managers take care of the rest.
Facility management runs across multiple disciplines. These services ensure functionality, comfort, safety, and efficiency of the built environment by integrating people, place, process, and technology.
One of the FM's primary responsibilities is providing and managing a range of services to his or her customers, that is the employees within the organization. These services span the range from security and M & E, through cleaning and catering, to plants and landscaping. Increasingly such services are outsourced, in other words, purchased from and delivered by external suppliers.
Facilities management is responsible for making sure everything works harmoniously together, and the facility manager is responsible for keeping the facility alive. The term 'facility' refers to any range of establishments that serve a greater purpose such as providing goods and services.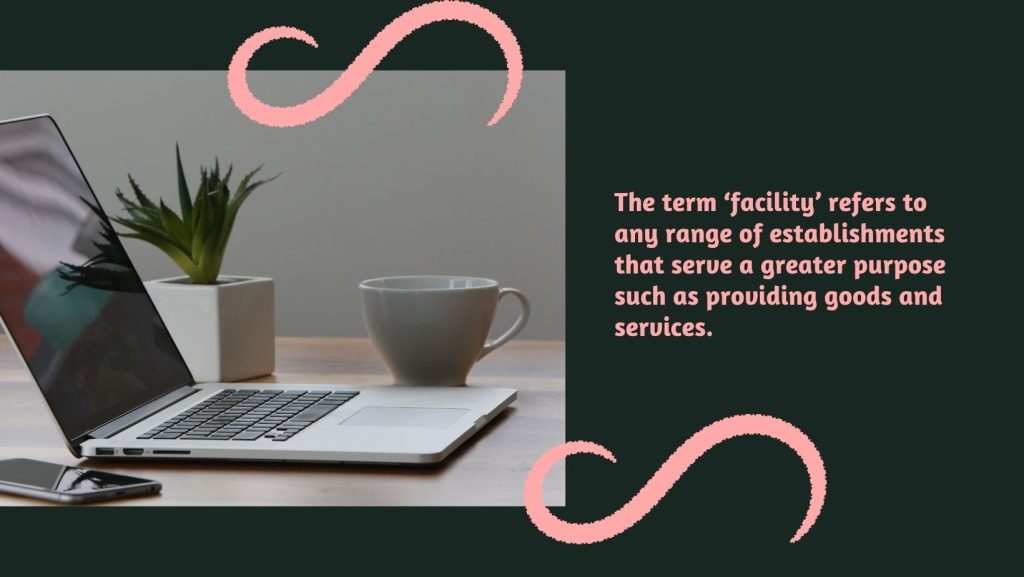 3. Solutions provided by Facility Management Service Providers
Alternative services supply solutions are offered by a number of FM providers who focus specifically on the management of services that are delivered by sub-contractors. 'Total facilities management' is another alternative, in which the provider takes on responsibility for the delivery and management of all required service lines.
The FM department in an organization is required to control and manage many environmental and safety-related issues. Failure to do so may lead to unhealthy conditions leading to employees falling sick, injury, loss of business, prosecution, and insurance claims.
The confidence of customers and investors in the business may also be affected by adverse publicity from safety lapses.
4. Facility Management Services in Real Estate Sector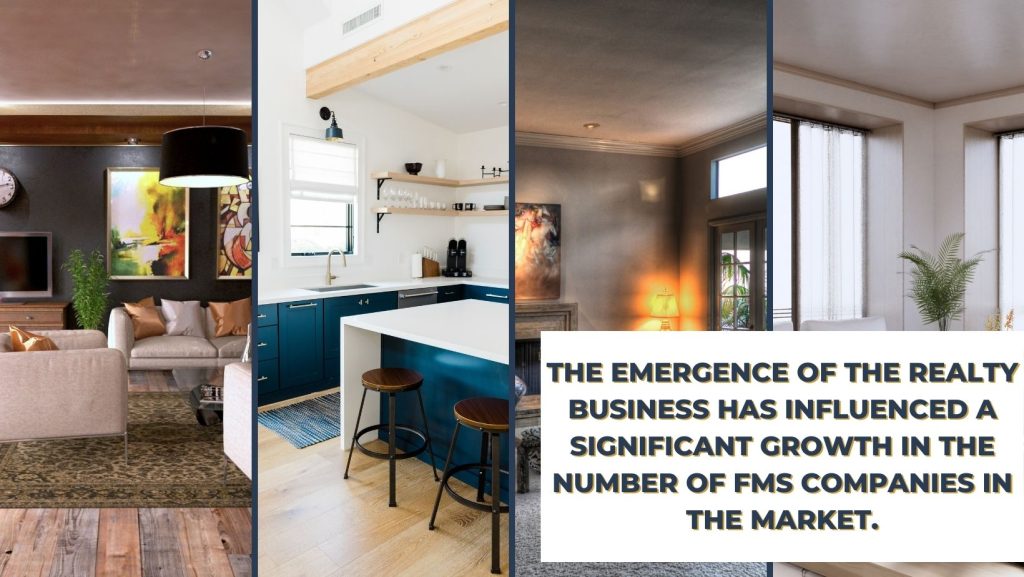 The emergence of the realty business has influenced a significant growth in the number of FMS companies in the market.
It has been observed that a lot of realty businesses are exploring the options of partnering with the FMS companies so that they have immediate access to the maintenance of the properties right from the initial stages of the construction.
A lot of individuals living away from their respective properties have been approaching the FMS providers for all maintenance services in their absence.
An effective and efficient service provided by the FMS providers are leaving a great impression on the property owners in recent times. This strongly indicates that a collaboration between the property owners and the FMS providers is expected to witness significant growth in the realty business.
5. Facility Management Service providers for the Real Estate sector in India
The FMS providers have gradually spread through the residential and commercial properties over the last few decades in India
2. In India, you have many highly professional Facility Management Services that make the experience of using or living in a property par excellence. To name a few such service providers:
A La Concierge Services Private Limited: Globally recognized, engaged in more than 100 businesses, one of the leading Facility Management companies in India
Jones Lang LaSalle: It is a highly renowned real estate and facility management company with, a global presence in over 70 countries
Colliers: A Canada-based diversified professional services and investment management company with more than 400 offices in over 68 countries
Clean India Group: Known in India as Cradle Runways; it is a leading engineering company offering solutions for facility management
Handyman Services Limited: It is a support and service provider; a leading facility management company in India; based out of Bangalore with branch offices in Chennai, Hyderabad, and Mumbai
Enviro Facility Management: An ISO 9001:2015 facilities management organization that provides efficient facility services (building management) for commercial and residential properties
MSI India Maintenance Solutions: Offers a range of facility management services (housekeeping, building maintenance, guest house management, etc.)
Nimbus Harbor: Providing tailor-made, reliable & accurate integrated facility management solutions to residential, and corporate sectors; skilled & trained staff
Samarpan Facility Management: Facility & maintenance management solutions to diverse industries including a few Fortune 500 companies
6. Scope of work
These FMS companies cater to a range of properties-
[Source- https://www.aceableagent.com/blog/ ]
Functions performed by these companies include Housekeeping, Electrical maintenance, plumbing, landscaping, pest control, carpentry works, security services, and legal compliances are a few of the many services that are being offered by the FMS providers.
This is accomplished by managing: EHS (Environment, Health, and safety), Fire Safety, Security, Maintenance Testing and Inspections, Building Maintenance, Cleaning, Operational, Space allocation, and changes( fire safety arrangements, lighting levels, signage, ventilation, welfare arrangements)
Professional management of facilities makes life so much more enjoyable and liveable for those occupying or using the various built environments. Professional Facility Management Companies strive hard to get better with time, and offer a great customer experience!!
"When we strive to become better than we are, everything around us becomes better too."

– Paul Coelho
~~~~~~~~~~~~~~~~~~~~~~~~~~~~~~~~~~~~~~~~~~~~~
To know more about "Indian Economy Indicators That Make Indian Real Estate A Promising Investment- A Perspective For Homebuyers In Hyderabad!".Click here!